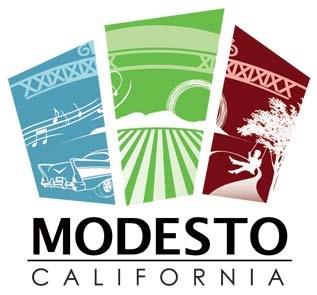 The Transit Analyst is responsible to perform a variety administrative and analytical duties in support of the City's transit system; to monitor a variety of transit and paratransit related contracts, and to provide staff assistance to the Transit Manager.
The successful candidate will experience a variety of public transportation challenges and opportunities in a team-oriented environment. Some initial duties include procuring transit vehicles, equipment and services; applying for and managing all transit grants; ensuring compliance with federal regulations; monitoring transit and paratransit operations, and responding to customer concerns. The incumbent will conduct research and analysis on a variety of transit-related issues and topics; document findings and justify recommendations.
Responsibilities
Oversee a variety of transit-related contracts; review and monitor contractor compliance and performance by reviewing a variety of technical reports, conducting surveys and reviewing operations and meeting with contractors.
Oversee assigned facilities; serve as liaison to those leasing City property and/or space for transit purposes; coordinate necessary repairs and improvements to facilities.
Ensure transit system compliance with local, State and Federal rules, regulations and laws; coordinate with outside firms conducting transit system audits.
Prepare and administer a variety of transit-related programs and grants; coordinate with outside agencies; monitor and document grant milestones; ensure proper posting of expenditures; submit required reports and documentation.
Conduct research, analyze and recommend additions and revisions to fixed route bus stops and routes, schedules and hours of service; evaluate the effectiveness of route schedule changes; establish bus routes for special events or programs.
Conduct research and analysis on a variety of transit-related issues and topics; document findings and justify recommendations.
Design comprehensive outreach, marketing and promotional programs; manage discount programs; prepare and review a variety of marketing and outreach materials in various formats.
Participate in budget preparation and administration; prepare cost estimates for budget recommendations; submit justifications for transit program costs; monitor and control expenditures.
Answer questions and provide information to the public; investigate complaints and recommend corrective action as necessary to resolve complaints; review citizen program applications to determine eligibility.
Oversee Transit Division procurements and services; ensure compliance of procurements with local and Federal procurement laws, regulations and best practices.
Administer City taxicab regulations program.
Represent the division on committees, with outside organizations, and at staff subcommittees as assigned; coordinate transit activities with other divisions and outside agencies.
Build and maintain positive working relationships with co-workers, other City employees and the public using principles of good customer service.
Perform related duties as assigned.
Qualifications
Knowledge of:

Principles and practices of public transportation.
Principles and practices of budget monitoring.
Practices of facility management.
Principles and practices of grant preparation and administration.
Principles and practices of governmental procurement.
Pertinent Federal, State, and local laws, codes and regulations.
Modern office procedures, methods and computer equipment.
Ability to:

Analyze problems, identify alternative solutions, project consequences of proposed actions and implement recommendations in support of goals.
Interpret and explain pertinent City and department policies and procedures.
Keep current with modern transit trends.
Research and analyze program administration problems; make sound policy and procedural recommendations.
Prepare and administer grants.
Oversee transit-related facilities and identify ways to meet the needs of those leasing space while ensuring the best interest of the City.
Coordinate and chair public meetings involving individuals from various sociological, economic and educational backgrounds.
Communicate clearly and concisely, both orally and in writing.
Establish and maintain effective working relationships with those contacted in the course of work.

Experience and Training Guidelines

Any combination of experience and training that would likely provide the required knowledge and abilities is qualifying. A typical way to obtain the knowledge and abilities would be:
Experience:
Two years of increasingly responsible administrative and analytical experience related to transit programs.
Training:
Equivalent to a Bachelor's degree from an accredited college or university with major coursework in transit administration, business administration, public administration or a related field.
License or Certificate:
Possession of or ability to obtain an appropriate valid California driver's license.
Physical and Mental Requirements:
Mobility: frequent use of keyboard; frequent sitting for long periods of time; occasional bending or squatting.
Lifting: frequently up to 10 pounds; occasionally up to 25 pounds.
Vision: constant use of overall vision; frequent reading and close-up work; occasional color and depth vision.
Dexterity: frequent repetitive motion; frequent writing; frequent grasping, holding, and reaching.
Hearing/Talking: frequent hearing and talking, in person and on the phone.
Emotional/Psychological: frequent decision-making and concentration; frequent public and/or coworker contact; occasional working alone.
Environmental: frequent exposure to noise.
Working Conditions
Work is performed in a typical temperature controlled office environment subject to typical office noise and environment.
Some positions may be assigned to remote locations. Positions may require occasional overtime or weekend work and travel is rare.
Benefits
Employee benefits are subject to change and are not guaranteed. For a detailed explanation of benefits currently in effect please see the Memoranda of Understanding.
PUBLIC EMPLOYEES' RETIREMENT SYSTEM: CalPERS enrollment in either the 2% @ 60 or the 2% @ 62 formula is dependent on eligibility, as per AB 340. The employee

pays the full member contribution.

The retirement benefit

is based on the employees

three-year

final compensation average. The City does not participate in Social Security except for the required 1.45% Medicare contribution by both the City and the employee (applies to employees hired after 4-1-86).

HOLIDAYS: 10 paid holidays per year plus 8 hours holiday credit.
MANAGEMENT LEAVE: 80 hours per year for positions exempt from overtime.
VACATION: Accrued at the rate of two weeks during the first year, increasing to five weeks during the 21st year of service.
SICK LEAVE: Accumulated at 8 hours per month, 96 hours per year. Employees may accumulate up to 2,100 hours.
MEDICAL INSURANCE: Health, dental and vision coverage is provided. The City's monthly contribution to health, dental and vision benefits is based on a three-tier system as follows:

$1,260 Employee + Family
$ 900 Employee + 1 Dependent
$ 645 Employee Only
$ 450 Opt Out

The employee pays the balance. An employee who opts out of health coverage receives the amount noted above minus dental and vision premium as an in-lieu contribution into deferred compensation, paid by the City.
DEFERRED COMPENSATION: With a matching contribution by the employee, the City will contribute 1.5% of salary, increasing to 2.5% at 10 years of service, to a voluntary 457 Plan.
LIFE INSURANCE: Coverage in the amount of $120,000 is provided by the City. Supplemental coverage is available at employee cost.
DISABILITY INSURANCE: Coverage is provided by the City, at City cost. This benefit pays 66 2/3% of the first $12,000 per month in salary.
EDUCATIONAL INCENTIVE: Master's Pay in the amount of 1.5% of salary is available to employees with one year of service who possess a Master's Degree (or Juris Doctor) from an accredited college.
Apply for this job