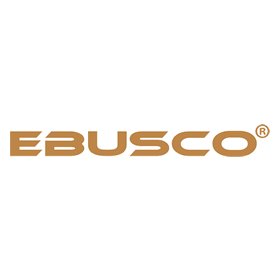 Are you looking for a challenging position as Logistics Manager and do you want to contribute to the further development and growth of our organization? Ebusco is a company with a promising market perspective in which you can grow and develop yourself.
As Logistics Manager you will provide active and structural support in achieving Ebusco's strategic business goals by means of daily management of the integral Supply Chain and achieving (internal) customer satisfaction objectives based on targets and KPIs.
You are able to take ownership of the entire Supply Chain and are able to build and maintain supplier relationships to improve efficiency and reduce costs. You are the final escalation level for handling claims to suppliers and mitigating for the department if necessary.
As a
Logistics
Manager
you are responsible for:
Setting up and / or optimizing integrated processes for purchasing, stock, warehouse and transport management;

organizing storage and stock management;

Ensuring that materials and products are moved along the supply chain in the most efficient and cost-effective manner;

Optimizing current processes and constantly striving for improvement;

Taking a proactive role in discussions with suppliers and customers and acting in a solution-oriented way where necessary;

Managing a team of approximately 9 employees within Logistics and Warehouse;

Preparing long and short term purchasing and stock forecasts.


Requirements
Your profile
You have completed a relevant HBO education (Supply Chain Management/Logistics) or you have a Bachelor degree in a relevant field such as business administration, economics, logistics, Supply Chain Management;

You have at least 5 years of managerial experience and demonstrable work experience in a similar position, preferably in the automotive industry; You have experience in optimizing processes in a dynamic environment;

You are hands-on and don't mind having your feet in the clay yourself;

You master the Dutch and English language in word and writing, German or French is an advantage;

You have very good communication skills, you are a real team player and you know how to connect, motivate and activate colleagues.

Our offer
We offer you the opportunity to be part of our fast-growing, dynamic and internationally oriented company with a friendly team of about 200 driven and ambitious professionals. You will receive sufficient challenge and freedom and the space for further growth in your career. We offer a competitive salary that matches your experience.


About Ebusco
Ebusco is a Dutch company focused on the development, production, marketing and sales of fully electric buses. Ebusco is all about people, our goal is to contribute to a better living environment by enabling reliable, sustainable, emission-free and affordable public transport. Ebusco has developed a real innovative game changer in the electric bus industry. The Ebusco 3.0 is a composite bus with a weight reduction of 33% (!) and a range of up to 500 km with a single charge. With this new development, Ebusco offers similarities to diesel buses, with zero emissions and high fuel costs, but with much more comfort, better safety and more space for passengers. Immediately after this launch, Ebusco's brand name and reputation exceeded global expectations and recently also won the prestigious and internationally renowned Automotive Brand Contest.
Apply for this job