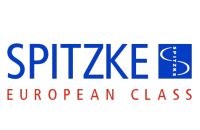 Repairing, screwing and maintaining are your core competencies? Is the workshop your second home? Perfect - our Großbeeren location is looking for a mechatronics technician (m / f / d) for construction and rail vehicles to strengthen the team. We are looking forward to your application!
What inspires you
Machines:

testing, maintaining and programming complex control systems

Maintenance:

assembly, disassembly, maintenance and commissioning of electronic components and assemblies in rail vehicles

Screws:

troubleshooting and repair of the technology on construction sites and in the workshop

Progress:

Contribution to the further development of new repair solutions and to quality improvement

Safety

: Compliance with applicable accident prevention regulations and ensuring the proper condition of the devices

Equipment

: Modern devices and measuring instruments as well as functional work clothes

Standards:

collegial cooperation, diverse development opportunities and appropriate remuneration
What inspires us
Qualification

: Completed training as agricultural and construction machinery mechatronics technician (m / f / d), mechatronics technician (m / f / d), vehicle electrician (m / f / d) and professional experience

Knowledge

: Ideally, knowledge of construction machinery and control technology

Skills

: Confident handling of measuring and test equipment as well as PC knowledge

Enthusiasm:

Willingness to do weekend and assembly work

Mobility

: Ideally, class C1 / CE driving license
How we inspire you
Adventure:

Every day is new, every construction site is different, every task is exciting.

Pure variety!

The German route network alone covers 36,000 km.

There is much to do.

What counts for us is a closely networked way of working, the working atmosphere, team spirit and enjoyment of work.

Perspective:

The possibilities at SPITZKE are as diverse as the people who work for us.

One thing is certain: we want to keep that.

This is why our SPITZKE AKADEMIE intensively promotes your individual professional advancement.

In financial terms, too, fair remuneration with good prospects is guaranteed.

In addition, shift work, weekend work and night work can generate above-average, partially tax-free bonuses.

Responsibility:

Sustainability is an integral part of our philosophy and for us means acting responsibly in the interests of future generations - from an economic, ecological and social perspective.

The people with whom we work hand in hand are particularly important to us.

We feel obliged to you.

Therefore, a safe workplace, a modern technology park, sustainable health management and an appreciative corporate culture are a matter of course for us.

We also support our employees, their relatives and third parties with the SPITZKE FONDS e.

V.
About Spitzke
Spitzke is a strong group of companies with around 2,200 employees at 18 locations in Germany and Europe. Together we shape Europe's rail infrastructure and advance it. As a system supplier for rail-bound mobility, we create new connections every day: for long-distance and regional trains as well as for suburban and underground trains, trams and industrial railways - from planning to implementation, from new construction to repairs and maintenance. To this end, we bundle and network our competencies for track, technology, equipment / electrical engineering, major projects / civil engineering, logistics and production. Exciting challenges and diverse tasks are always part of our work: We combine 130 job profiles and around 20 apprenticeships under one roof.
Apply for this job