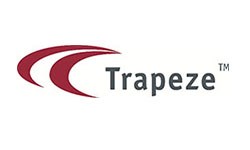 Job Summary:
As a part of our finance team, you will own the accounts payable function as well as participate in the financial close and reporting process. This is a hands-on role that involves processing day to day accounts payable transactions and working cross functionally with other departments and business units to provide accurate information. With an eye for detail and a pro-active attitude you deal with a large volume of transactional data while focusing on precision.
Job Description:
ESSENTIAL DUTIES AND RESPONSIBILITIES
:
Maintain and own the accounts payable function which includes entering bills, initiating payments, and following internal control processes

Support the month end close process – account reconciliations, accruals, journal entries, and analysis

Understand, create, and post intercompany transactions and assist with month end intercompany reconciliation

Act as the point person for the credit card reconciliation system and work closely with our credit card providers

Manage the Purchase Order system and make necessary accruals

Assist with tracking expense reports from the expense management software into the accounting system

Maintain GL reconciliations and upload them to Blackline, an account reconciliation software

Provide support for internal and external audits, financial reporting, and internal deliverables
THE PERSON:
The successful candidate will be talented and self-motivated, a quick learner and versatile that is comfortable working in a fast paced and evolving environment. They will have excellent problem-solving skills as well as strong written and verbal communication skills. This position requires someone who can work within a team, both within the finance group and with employees at all levels of the organization.
QUALIFICATIONS:
Bachelor's degree or diploma in accounting, finance, or business administration

At least 1 year of experience in an Accounts Payable role

Thorough knowledge of basic accounting procedures

Excellent analytical, written, and verbal skills

Intermediate MS Excel skills including VLOOKUP's and pivot tables

Ability to work with all levels of management and effectively communicate with people from various business backgrounds

Attention to detail, timeliness on delivering commitments, and the ability to multitask and prioritize

Ability to gather data, establish facts, and draw valid conclusions.

Microsoft Great Plains experience preferred but not required
What We Offer For Your Valuable Work:
Highly dynamic, innovative, passionate, entrepreneurial team
Open and inclusive company culture
Competitive salary
Participation in the company success through the Employee Stock Option Plan
Healthcare Benefits From Day One
Flexible Hours + Summer Hours
Educational Reimbursement for Professional Development
Company Bonus Plan
About Trapeze
Here at Trapeze, we strive to ensure that our employees succeed in all aspects of their career. Our culture provides individuals with the ability and opportunity to collaborate, learn and grow. We encourage our employees to openly contribute ideas, whether you are a student, graduate, or current member of the team. From day one, you will be assigned tasks that are meaningful to both the success of our business and your career development.
Apply for this job