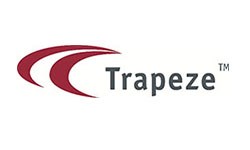 Job Summary:
Trapeze Group delivers solutions that consider the full 360 degrees of passenger transport. Whether addressing the needs of a single department, an entire organization, or the community, Trapeze provides some of the most advanced software, intelligent transportation systems (ITS) and mobile technologies in the industry. Hundreds of government and commercial organizations across Europe, North America and Asia Pacific have turned to Trapeze to realize efficiencies, enhance the quality and scope of their services, and safely transport more people with less cost.
Job Description:
The successful candidate will provide technical applications support to customers, which will involve answering complex questions on function and usage of products. They will investigate, manage, track and close client support issues, specifically related to the database and functions of the application(s). They will also be responsible for providing training to customers, supporting user forums, contributing to the knowledge base, and performing application upgrades for clients. The successful candidate must have the ability to multi-task and escalate tickets to the appropriate staff member. Serves as primary support liaison between company and customer. This role may require travel to customer sites during the training period and then may require some on occasions after that. Travel is no more than 20% It is the responsibility of the Application Support Analyst to convey customer feedback to product development staff.
Duties and Responsibilities

:
Resolves clients' application questions or problems in the areas of database, system

configurations/setup,

product functionality and business enhancements
Create development "bug" reports, FAQ's and knowledge base articles as appropriate
Keeps customer informed of how and when problems are resolved
Involved in any additional follow up testing and troubleshooting
Install standard

upgrades/updates/patches/releases

as necessary, investigate, research, replicate test and resolve client issues in a timely manner (off hours upgrades required)
Calm and diffuse client problems through effective listening skills, positive action, information gathering and/or ticket escalation
Provide ownership of issues through resolution
Prioritize, balance, multiple competing issues with deference to urgency, length of outstanding time and political sensitivity
Promotes and maintains a high quality, professional, service oriented company image among users
Provide after hours (on call) support
Requirements

:
Typically the successful candidate will have two to five years of customer application support experience, database knowledge and/or a Bachelor's degree in business or computer science. As well the successful candidate should have excellent customer service skills including a patient courteous manner and a clear voice.
Degree in Computer Science, Engineering or equivalent
2 + years of software and hardware experience in a Windows environment
Extensive database knowledge (MS SQL and/or Oracle)
Working knowledge of network infrastructure (DMZ, WAN/LAN, ODBC, etc) is desired
Working knowledge of various scripting tools and languages (MS SQL Client, TOAD) as well as with database design and tools (primarily MS SQL Server, Oracle)
Nice to have:
Proficiency with XML/XSL, HTML, CSS and JavaScript
Previous experience and/or knowledge of the transit industry is an asset
Previous experience with version control tools (SVN) is an asset
Windows Server 2008/2012
Microsoft Applications - Excel, Word, PowerPoint
Experience with Transit scheduling
Experience with GIS mapping
What We Offer For Your Valuable Work:
Highly dynamic, innovative, passionate, entrepreneurial team
Open and inclusive company culture
Competitive salary
Participation in the company success through the Employee Stock Option Plan
Participation in company employee benefits program
Flexible hours
About Trapeze
Here at Trapeze, we strive to ensure that our employees succeed in all aspects of their career. Our culture provides individuals with the ability and opportunity to collaborate, learn and grow. We encourage our employees to openly contribute ideas, whether you are a student, graduate, or current member of the team. From day one, you will be assigned tasks that are meaningful to both the success of our business and your career development.
Apply for this job