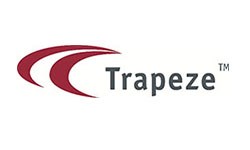 Job Summary:
The Financial Project Manager will report to the Senior Director, Finance and is a crucial member of the Finance team and will be responsible for providing key financial services to all members of the professional services project teams and upper management. This role is about budgeting and forecasting, maintaining compliance with company policies, financial analysis, and risk management. This role has broad accountability for financial management of the entire project portfolio including the supporting systems of management and related processes that enable our project teams.

This role will also have accountability to conduct project-specific analysis and provide project-specific financial guidance and support where necessary. The successful individual for this role will provide key insights and predictability, while reducing uncertainty with big picture vision. The individual must have a strong understanding of project execution, risk management along with a firm grasp of accounting and financial principles.
Job Description:
Duties & Responsibilities
Providing consistent, accurate, and timely financial reporting and analysis, including implementing and running EACs, monthly project forecasts, and facilitate effective financial governance of projects.
Managing project spend against budget and provide variance analysis
Assisting in performing risk management and managing risks through a financial lens
Assisting in analysing and implementing financial impacts of large and complex project changes
Accountable for the management and accuracy of project financials (budget, revenue types, invoices, milestones) within various software systems
Preparing proposal pricing in coordination with sales and other functional departments; ensuring financial compliance and conducting profitability analysis
Evaluating opportunities for process improvement and implementing best methods
Reporting to partners on key project metrics
Coaching, mentoring, motivating and supervising the revenue team consisting of 4 direct reports
Completing other financial responsibilities
Preparing ad hoc reports/analysis as required
Requirements
3 – 5 years' experience in a Finance Analyst, or similar role in a project-based environment

Undergraduate degree in Business, or Finance

Experience with strategic planning and analysis is required

Strong working knowledge of Microsoft office, including an advanced knowledge of excel

Experience with risk management and/or change management is strongly preferred
Proficiency in Financial principles, processes, and practices along with understanding of IFRS 15 for revenue recognition is strongly preferred
Ability to gather data, establish facts, draw valid conclusions and propose solutions
Experience managing and leading a team; coaching and mentoring.
Experience with OpenAir and/or Great Plains is an asset
PMP, Lean Six Sigma, CSM and/or equivalent certifications a benefit
Aptitude to effectively communicate with people at all levels from various background
Attention to detail, timeliness on delivering commitments and the ability to handle multiple tasks
About Trapeze
Here at Trapeze, we strive to ensure that our employees succeed in all aspects of their career. Our culture provides individuals with the ability and opportunity to collaborate, learn and grow. We encourage our employees to openly contribute ideas, whether you are a student, graduate, or current member of the team. From day one, you will be assigned tasks that are meaningful to both the success of our business and your career development.
Apply for this job