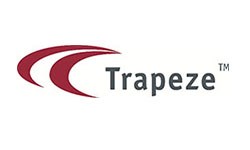 Job Summary:
The Inventory Specialist assists the Warehouse Manager with the care, storage, accuracy of inventory and deliveries of warehouse merchandise.
Job Description:
The Inventory Specialist shall:
Maintain computerized and manual files for tracking inventory
Maintain a cycle count program in a perpetual inventory environment
Coordinate cycle count results to identify necessary recounts and provide timely reports on the results
Perform thorough research and document inventory discrepancies using all available resources to identify root causes and supply possible solutions
Coordinate the efforts of the cycle counts in an effort to identify and correct discrepancies on items as needed
Oversee unloading of trucks and placing of inbound material in assigned areas
Oversee processing of inbound material for shipping or storage
Assist in the organization of the warehouse
Inventory of all merchandise on a periodic basis
Help develop, implement, and monitor all key functions related to inventory transactions to assure that they are accurate and timely
Work with key personnel to effectively implement process improvements to operational procedures in an effort to proactively optimize overall location and item level accuracy and maintain the highest possible productivity levels
Will monitor warehouse and store transfers for accuracy and cost effectiveness as directed by Purchasing and Warehouse Management
Perform any duties and responsibilities that are within the scope of employment as assigned by the Warehouse Manager
POSITION REQUIREMENTS
3 - 5 years of experience in a similar role within a production environment
Ability to accurately track inventory and create reports
Experience with data entry, inventory control/management, general warehouse etiquette and functions
Proficiency with Great Plains (Microsoft Dynamics GP) or similar ERP software
Proficiency with Microsoft Excel, Word, Outlook
Superior math and data analysis skills; problem-solving acumen and attention to detail
Must have willingness and flexibility to work 7am to 3:30 pm
Above all, you are a collaborator, an effective communicator, reliable and are ready to join a hard working team
PHYSICAL DEMANDS
Must be able to frequently lift 20 to 50 lbs. regularly throughout the day
Prolonged periods of standing, and frequent bending
About Trapeze
Here at Trapeze, we strive to ensure that our employees succeed in all aspects of their career. Our culture provides individuals with the ability and opportunity to collaborate, learn and grow. We encourage our employees to openly contribute ideas, whether you are a student, graduate, or current member of the team. From day one, you will be assigned tasks that are meaningful to both the success of our business and your career development.
Apply for this job