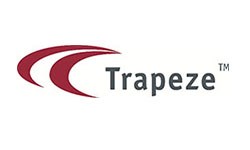 Job Summary:
You are driven to help others succeed - the success of our customers and of our team. You understand that it takes work to make knowledge consumable. You are diligent, highly organized, and capable of tracking a lot of moving parts. You're an exceptional communicator both written and verbally and you excel in facilitation and training. You are confident being a liaison between a lot of stakeholders to ensure we deliver the best results. You love being a product expert and being people's go-to person. You enjoy being in a fast-paced environment where challenges are abundant and adapt quickly to changes tasks and a fast paced environment.


Job Description:
What we are looking for
Exceptional written and verbal communication skills
Highly organized and able to manage complex and varied tasks
Ability to analyze complex problems and provide simple solutions
Desire to make people successful and connect with people
Propensity to always want to learn and improve
Passionate about a career that improves the lives of everyone in a community
Responsibilities
Roll out Knowledge-Centered Support methodology throughout the Organization.
Develop and launch a Customer Care Facing Knowledge Base
Support the effort of a community including collecting all sources of knowledge, advising on global search and developing content for launch & promotion
Develop the Support Voice & Tone of knowledge collateral and ensure consistency
Identify areas of knowledge gaps and work with teams to fill them
Manage the current knowledge management practices as well as design new knowledge distribution policies and encourage the use of the new practices
Analyzing the effectiveness of the new knowledge management programs by observing its usage and evaluate its impact in terms of the organizational benefits
Develop the vision, processes, and procedures surrounding Knowledge within the Customer care organization
Qualifications
Bachelor's degree (or equivalent) from an accredited University with a focus on Business, linguistics, or adult education
2-4 experience in a Technical Writing, Knowledge Enablement, or Knowledge Management role (Bonus for SaaS business)
Experience with Knowledgebase tools an asset, however possess the flexibility to think outside of the tool will also be very valuable
About Trapeze
Here at Trapeze, we strive to ensure that our employees succeed in all aspects of their career. Our culture provides individuals with the ability and opportunity to collaborate, learn and grow. We encourage our employees to openly contribute ideas, whether you are a student, graduate, or current member of the team. From day one, you will be assigned tasks that are meaningful to both the success of our business and your career development.
Apply for this job