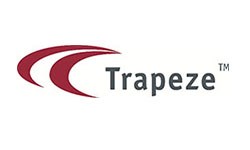 Job Summary:
Are you an organizer who could put Marie Kondo to shame? Are you creative and always looking for new ways to do things? Are you obsessed with efficiency and process improvement? Do you like to design and write? If so, this opportunity may be the one for you!

As a Sales Support Administrator you will play a critical role within the sales team that will improve the processes and advance the day-to-day sales cycle. To accomplish in this role, you demonstrate excellent administrative capabilities with good time management and organizational skills
Job Description:
Proposal team:
Assist with design of graphics and writing/editing of proposals as needed
Assist with collecting data and assembly of legal forms required for proposal responses
Assist with formatting, assembly and delivery of proposals and budgetary quotes
Manage vendor portal updates and registrations
Manage RFP mailbox and maintain RFP dashboard to ensure Account Executives update forecasts
Secure resumes and craft biographies for the Delivery, Product, and Project team
Complete other duties as required
Sales team:
Manage FOIA process
Assist with agency, competitive and trends research
Ensure content repository is current
Act as departmental liaison with Finance
Assist with preparation of contracts and NDAs
Assist with design, formatting and assembly of pitch and demo presentations
Assist with preparation for sales meetings
Complete other duties as required
Qualifications
2+ years of Marketing, Administrative and/or Sales Support experience preferably in the Technology industry
Strong knowledge of MS Office Suite with emphasis on Word, PowerPoint, and Excel
Working knowledge of Adobe Illustrator, InDesign and Photoshop
Must be proactive, service oriented, and a great communicator
Has strong project management and problem-solving skills
Excellent writing and editing skills
Organized with a high-level of attention to detail
Ability to work independently and cohesively in a team environment
RFP experience an asset
Knowledge of the transit industry space an asset
Knowledge of government procurement practices an asset
About Trapeze
Here at Trapeze, we strive to ensure that our employees succeed in all aspects of their career. Our culture provides individuals with the ability and opportunity to collaborate, learn and grow. We encourage our employees to openly contribute ideas, whether you are a student, graduate, or current member of the team. From day one, you will be assigned tasks that are meaningful to both the success of our business and your career development.
Apply for this job