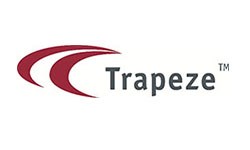 Job Summary:
As the Technical Team Lead in the Traveller Experience team, you will provide technical oversight on key projects while supporting the project team. Working with the Project Management Office and the Professional Services team, you will utilize your Technical and Industry knowledge to support the team in delivering a quality solution that meets the customers business goals and objectives in the most efficient and effective manner possible.

You are adept at problem identification and resolution and have the ability think critically to analyze the problem at hand and execute on the appropriate solution. You are able to effectively analyze a customer's business processes, requirements and challenges and propose solutions that will meet the customer's business goals and objectives. You will be responsible for creating coaching strategies and providing coaching to the team to develop the teams' product and industry knowledge and implementation skills.
Job Description:
Responsibilities
Provide technical leadership and guidance to the team to ensure projects are executed and completed within the budget and project schedule.

You are the escalation point on any TE products/projects from a technical standpoint.

Identify and implement project methodology strategies that will reduce the time to value for our customers.

Review of documentation and quality of deliverables to ensure they meet customer expectations.

Lead Product Champion meetings, continually soliciting feedback from team members, peers, and supervisors in an effort to identify and implement strategies that will improve implementation processes that will make the team more effective and efficient.

Identify areas of technical development for each team member, create coaching strategies and provide Technical coaching.

Plan and lead formalized training and lunch and learn sessions for the team.

Work with the Delivery Manager to assign project tasks to peers based on technical skill and experience; clearly communicate task priorities, helping team members to adjust workload as needed to ensure project commitments are met.

Support with planning and execution of the key projects.

Create a collaborative environment within the team and ensure technical issues are addressed in the most efficient and effective manner.

Support the project team and development in the creation of technical design specifications for any project enhancements.

Encourage open and honest communication within the team as well as across the organization.

Proactively communicate relevant information to team members, peers, and leadership.
About Trapeze
Here at Trapeze, we strive to ensure that our employees succeed in all aspects of their career. Our culture provides individuals with the ability and opportunity to collaborate, learn and grow. We encourage our employees to openly contribute ideas, whether you are a student, graduate, or current member of the team. From day one, you will be assigned tasks that are meaningful to both the success of our business and your career development.
Apply for this job