Locomotive Parts
Axles

Amsted Rail®®, through its AXIS Worldwide operation, manufactures railroad axles to the most exacting standards in the world. Operating the industry's most technologically advanced axle manufacturing facility, AXIS produces over 50 different types of railroad axles, and has the capability to manufacture virtually any type of railroad axle used in the world today.
Key Facts
Forging: Fully automated, in-line radial hot forging machine, performing 380 forming steps per minute while maintaining the tightest tolerances in the industry. Pre-heating of raw material up to 2300°F (1250°C) before forging.
Heat Treating: Furnaces capable of heating steel to over 1800°F (980°C) can heat treat parts weighing up to 4,000 Lbs (1800 Kg) and 18 Ft (5.5 m) in length.
Machining: Multiple lathes combined with end facing/centering/drilling/tapping machines produce an axle from this fully automated system at a rate of one axle in less than three minutes, produced within a tolerance of +/- .0005 inches (+/- .0127 mm.)
Benefits
Highly automated manufacturing system provides a higher degree of precision, assuring that axles conform to your most rigorous requirements.
Axles are produced in accordance with your quality system requirement. Association of American Railroads (AAR) M-101 and M-1003, Indian Railways IRS R 16-95, EN 13261, South Africa SPOORNET RS/ME/SP/002.
In-line automated inspection equipment and certified level II and III NDT inspectors assure consistent, superior quality.
Global logistics capability assures axles will arrive on time, every time anywhere in the world.
ISO 9001:2008 Certified.
Product Line
Rough machined; ±0.04" (1 mm) tolerance
Semi-finished; Includes Drill and Tapped Holes
Finished; ±0.00085" (0.02 mm) tolerance
Coil Springs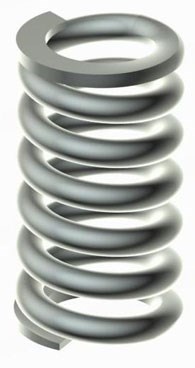 ASF-Keystone®® spring manufacturing is differentiated by its excellent process control, which assures consistency of dimensional, metallurgical and functional properties in final products.
Our engineers have extensive experience in custom designing springs for the most demanding requirements.
All ASF-Keystone®® spring manufacturing processes include shot peening and heat-treating.
Draft Gears
ASF-Keystone®® Locomotive Draft Gears have been the standard of the industry for more than 30 years. Utilizing our Key-Gard™ elastomer, our gears provide superior buff and draft protection in even the heaviest locomotive applications.
Key Facts
Used in freight switchers (485 Series) and road units (390 / 391 Series).
Used in passenger service (488 and 489 series).
The 390/391 series gears are available with heavy-duty alignment control for anti-jackknifing protection.
Benefits
Gears provide superior buff and draft protection in even the heaviest locomotive applications.
Product Line
Proprietary Locomotive Draft Gears
Tapered Roller Bearings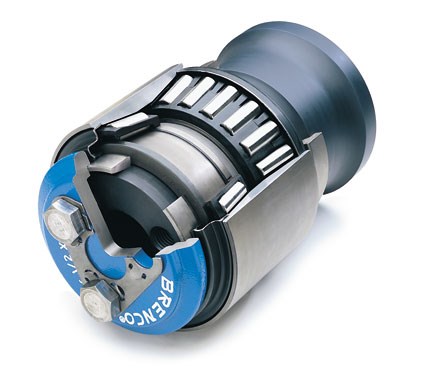 Our OEM facility for manufacturing Class GG Locomotive bearings is located in Petersburg, Virginia.
Key Facts
OEM (Class GG)
This super heavy-duty bearing was designed specifically to meet the higher demands of locomotive service.
Equipped with Polyamide Cages as a standard
Ring rolled forgings provide optimal raceway life
Available in 6 7/8" and 6 1/2" bore sizes
Reconditioned (Class GG)
Available through our Authorized Remanufacturer.
Wheels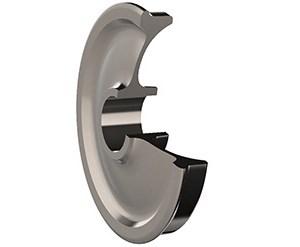 Griffin®® has been in full production of diesel wheels since 1966. Using our proven design, we produce diesel wheels cast to such close tolerances that they are better balanced than most steel wheels. Such balance contributes to maximum traction, smooth ride, and longer wheel life.
Key Facts
All Griffin®® diesel wheels have witness grooves so the recontouring operation will better produce matched tapes throughout the locomotive.
Product Line
Griffin® diesel wheels are available in:
T40 – 41" diameter with 3.0" rim
D42 – 42" diameter with 2.5" rim
A43 – 43" diameter with 3.0" rim
IONX Asset Monitoring
Solutions

Combining M2M communications with GPS, IONX systems deliver near real time data to better manage fleet operations and improve financial performance. With IONX you can increase the visibility of mobile assets, improve logistics management, identify supply chain bottlenecks, and receive immediate notification of critical events. IONX provides comprehensive solutions customized to meet the needs of fleet managers in many industries.
IONX offers an array of wireless sensor applications to meet any of your needs, customizable for every commodity and asset type. These sensors provide secure information, all from a highly sophisticated, encrypted network, and all at your fingertips.
Monitoring Reports
IONX provides data that enables you to gain visibility of your rail and locomotive assets to see location and condition status in near real time.
Our customizable Web-based dashboards give the right information to the right managers at the right time so they have comprehensive information essential to managing your fleet's performance, condition and security.
Track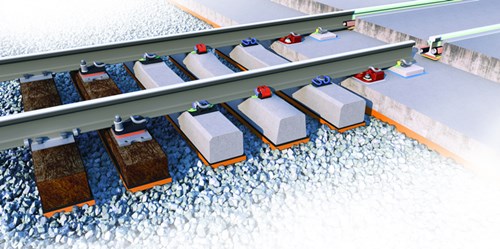 For over 150 years, Amsted RPS has lead the Industry in rail fastening systems, providing fasteners for every type of track – heavy haul, high speed and transit.
Key Facts
Quality: Amsted RPS is ISO and AAR certified, and for more than 150 years has been meeting the demanding needs of needs of our customers in the harshest track conditions.
Employee Experience: Every Amsted RPS employee averages over 10 years in length of service with many employees topping the 30-year mark.Innovation: From the concrete tie Captive System to ATP´s Loadmaster, Amsted RPS is leading the charge toward creating innovative, applicable products for today's railroad environments.
Benefits
Quick turn around on all customer orders.
In-house design capabilities allow us to work with our customers to meet any requirements for track fasteners.
Product Line
Wood/Composite Ties
Concrete/Steel Ties
Advanced Products for Vibration Management
Specialty Tools for Efficient Track Maintenance