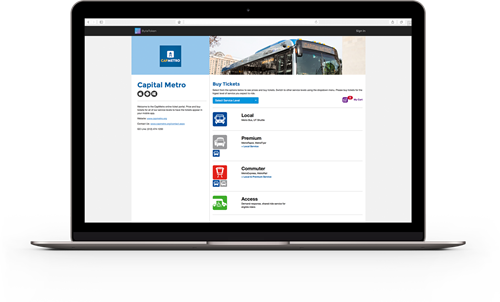 ByteToken is a UK-based, wholly owned subsidiary of Bytemark, Inc. Our team has worked since 2011 to deliver a secure mobile ticketing platform for transit, tourism, and events.
Our engineers, developers, and business professionals are dedicated to building an easy-to-use mobile ticketing system that can be implemented with little to no infrastructure investment. Our suite of smartphone apps, web marketplace, point-of-sale plugins, and open APIs help us provide an integrated mobile commerce experience.
Our parent company launched the first mobile ticketing application for a major U.S. transit agency with the release of the New York Waterway app in January 2012.
Company information
Headquarters location Mill Road Ind.Est. 28
EH49 7SF Linlithgow
United Kingdom

Some facts
Solutions
Mass Transit Passenger Information Systems
Smart Phone Applications for Mass Transit