Rail Infrastructure
Railway Level Crossings
We provide a professional and experienced installation service, from concept to completion and covering all level crossing systems on the UK Rail and Tram networks. In addition to the UK, we have installed level crossings in Spain, Italy, Egypt and Portugal and we take great care and pride in the quality of our work and in delivering the highest standards of expertise and service.
With experience in Sleeper Type, Rail and Clip recognition, we are able to project manage from start to finish the installation of all types of Road, Agricultural and Pedestrian Crossings.
We have previous experience of installing depot crossings on curved track up to a 25 meter radius and can cut to fit crossings to suit most track situations, including crossovers.
Our crossing experience extends to installations on Tram systems, including Sheffield Supertram and Manchester Metro.
Road Rail Access Point (RRAPS)
We install all types of Level Crossing surfaces including Rubber, Timber and Concrete.
As part of our crossing service, we provide Road Rail Access Points (RRAPs) and our stock can cater for most track types and be hired on a short or long term basis.
Following an initial site visit, we can supply, deliver and install RRAPs and then conduct regular safety inspections to ensure that the RRAPs remain fit for purpose and free from defects that could compromise safety.
We have a dedicated and highly skilled installation team and our services include troughing protection and concrete access ramps, both in the cess and 6 foot.
Railway Line Markings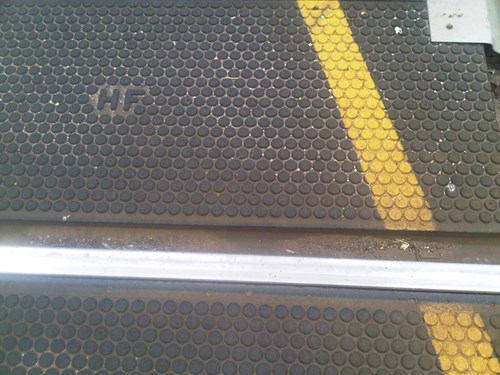 Provider of high quality and high visibility railway line marking using specialist materials and equipment.
Our team of rail track engineers are UK installers of the Network Rail approved Protecta-Kote – Anti slip and skid, flexible paint.
Security Fencing & Signage
Railway Security Fencing and Gates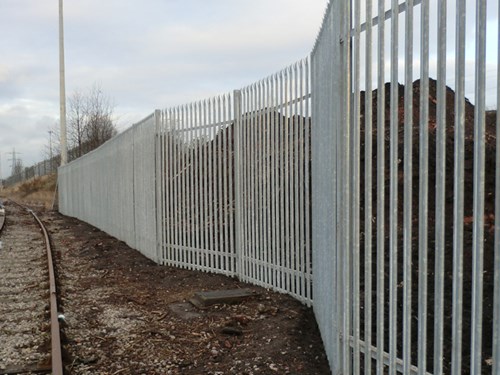 We have many years experience in installing all types of railway security fencing including Palisade fencing and Paladin fencing, as well as Bowtop and Spear Head railings.
We pride ourselves in the quality of our work which we offer for competitive rates on the rail and highway infrastructure.
Railway Signage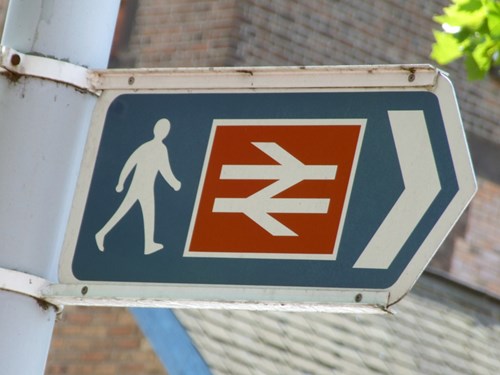 Our team of rail track engineers can supply and install standard signage as well as custom made railway signs.
Civils and Drainage
Civil Engineering Works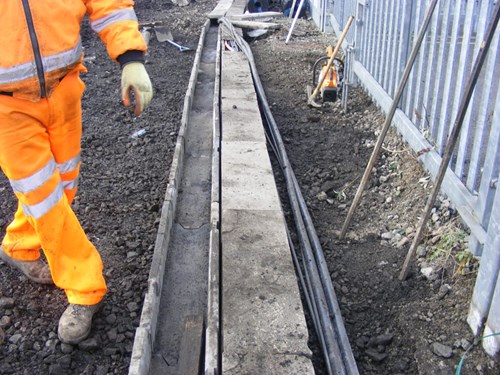 Level Crossing Installations Ltd have experience of carrying out minor civils and drainage works which we deliver to a high standard and specification for our clients on the Rail network.
Our civils work has included the construction of a 650 metre squared concrete base. We were also significantly involved in the major refurbishment works recently completed at Bolton Station. This included various platform works and the building of a new canopy base.
Recent drainage work has included the investigation, jetting and rebuilding of a culvert, together with associated ditching works at Barnetby in North Lincolnshire. We also have experience of carrying out track drainage works.
UTX (Under Track Crossing) and URX (Under Road Crossing)
We install all types of Level Crossing surfaces including Rubber, Timber and Concrete.
UTX's and URX's installation – Offering 6, 9 and 12 way ducts for 1 to multi track
All works carried out using Trench, Manhole and Drag box technology.
Railway Track Drainage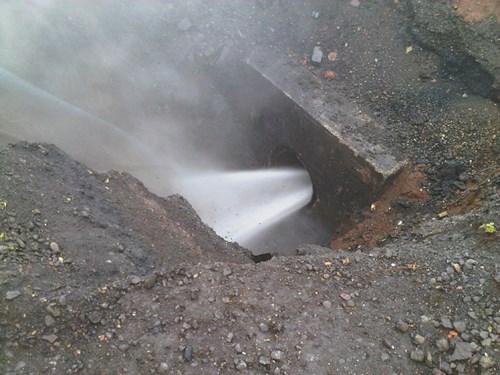 We install all types of Level Crossing surfaces including Rubber, Timber and Concrete.
Our team of rail track engineers providing a complete solution for Rail Track Drainage.
Drainage services include…
Drainage surveying
Design and installation
Excavation works
Cleaning and clearance – jetting
Drainage infrastructure repairs