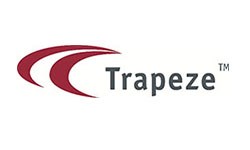 Job Summary:
The Customer Success Manager (CSM) builds strong relationships with Trapeze enterprise clients at all levels. The CSM employs a consultative, customer-centric approach to the identification and implementation of solutions that meet the client's needs.

By creating strategic partnerships and sustaining customer health, the CSM ensures clients get maximum value from their investment. As an exceptional customer advocate, the CSM drives increased loyalty and satisfaction by helping Trapeze clients fulfill on short and long-term goals.

As a point of escalation, the CSM may be required to manage "Priority 1" issues, as well as any Conditions of Satisfaction for their assigned accounts. The key to success in this role will be communicating effectively with internal and external teams, from C-Levels to front-line users.
Job Description:
*Applicants must be willing to travel on short notice and up to 50% of the time*
Who We Are

Trapeze Software Inc is part of Modaxo's transit portfolio, and an operating group of Constellation Software Inc. We design and deploy best-in class technologies like enterprise asset management, workforce management, mobility solutions, and more for public transportation agencies. Our technology helps our customers find new ways to increase ridership, improve passenger experience, and achieve operational excellence. At Trapeze, we strive to ensure our employees succeed in all aspects of their career. Our culture provides individuals with ability and opportunity to collaborate, learn and grow. We will provide you with the resources, responsibilities, guidance, and freedom needed to be successful. Building strong and long-lasting relationships are a vital component to working with us. Join our team and be on the way to a rewarding and fulfilling career!
Responsibilities:
Provides coaching, education, and best practices to help customers understand their organizational needs (process enhancements, or product additions) and drive adoption and expansion of the Trapeze footprint.
Engages regularly with customers to review open initiatives, celebrate progress and address any challenges impeding successful use of Trapeze solutions.
Engages with clients by employing skills such as: reflective listening, proactive investigation, and/or ticket escalation.
Collaborates with the Account Team to develop and manage solution-oriented plans.
Supports the Maintenance Renewal process by demonstrating value via account scorecards and client success stories.
Drives customers to execute on their short-term and long-term plans.
Holds customers and Trapeze team members accountable to commitments.
Maintains a closed-loop feedback system to ensure high level of customer engagement.
Required Skills & Education:
What's in it for you?
Benefits: Coverage from day one. Our plan includes Medical Coverage, Dental Care, Long Term and Short Term Disability, Parental Leave Top Up and a Wellness Program suited for many life's needs.
Financial Perks: Employee Stock Purchase Plan (15% match on contributions), Company Bonus Plan, Referral Bonus Program, discounts for home/auto insurance, and many more.
Flexibility: Choose working hours that work best for you with our flexible hours and options to work from home.
Tuition Reimbursement: A commitment to continuous improvement and employee development through our Professional Development Program. Tuition fees and books reimbursed at a 100%. (Some restrictions may apply).
Computer Purchase Plan: upgrade your personal equipment at home with financial support from Trapeze as part of our computer purchase plan.
Office Perks: Some of the exciting things to look forward to including regular social events, complimentary drinks, team building events, munch and mingles, and a new and modern office space.
About Trapeze
Here at Trapeze, we strive to ensure that our employees succeed in all aspects of their career. Our culture provides individuals with the ability and opportunity to collaborate, learn and grow. We encourage our employees to openly contribute ideas, whether you are a student, graduate, or current member of the team. From day one, you will be assigned tasks that are meaningful to both the success of our business and your career development.
Apply for this job