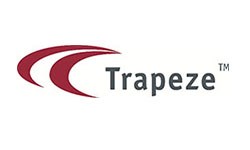 Job Summary:
Assess, design and implement effective database solutions and models. Prepare accurate database design and architecture reports for management and executive teams. Provide trainings to developers when needed.
Job Description:
Who We Are
Trapeze Software Inc is part of Modaxo's transit portfolio, and an operating group of Constellation Software Inc. We design and deploy best-in class technologies like enterprise asset management, workforce management, mobility solutions, and more for public transportation agencies. Our technology helps our customers find new ways to increase ridership, improve passenger experience, and achieve operational excellence. At Trapeze, we strive to ensure our employees succeed in all aspects of their career. Our culture provides individuals with ability and opportunity to collaborate, learn and grow. We will provide you with the resources, responsibilities, guidance, and freedom needed to be successful. Building strong and long-lasting relationships are a vital component to working with us. Join our team and be on the way to a rewarding and fulfilling career!
What we are looking for:
The successful Database Architect will be responsible to empower multi-disciplinary product teams to exceed customer expectations by driving high priority enterprise initiatives and continuous improvement practices.
This individual will apply in depth technical knowledge to design solutions and methodologies intended to meet the evolving needs of our customers responsible for transporting millions of people every day. This individual will be a key contributor to multiple product lines required to directly collaborate, advice and implement reliable data platform solutions along side diverse sets of multi-disciplinary teams.
Responsibilities:
Understands advanced database architectures and data warehousing concepts and how they can be applied to solve complex business demands.

Provide technical oversight and advice product teams fostering re-use, stability, consistency, scalability and operational efficiency of enterprise application and analytical solutions.

Strong understanding of data modeling, software design principles, implementation and release management obligations.

Ability to translate business requirements into technical requirements and architect a business-centric technical architecture

Act as a strong customer advocate to share insights, findings, and best practices to proactively improve overall customer experience.

Define data and analytics technology implementation and evolutionary plans to ensure operational stability and best practices.

Support the ongoing modernization of our data platforms by helping design, refine and implement effective data platform solutions across several traditional and evolutionary technologies.

Ensure that solutions exhibit a high level of security, performance, scalability, maintainability throughout the product lifecycle.

Audit database implementation to ensure they comply with data security policies, regulatory compliance and industry best practices.

Develop relationships with key customer decision makers who drive long-term cloud adoption within their company to enable them to be cloud advocates.

Help monitor overall platform health by adopting industry standard approaches to performance monitoring, execution plan and performance baselines.

Assist DevOps to facilitate change management practices and install, maintain and tune the database platforms including high-availability, failover, backup and recovery.
Qualifications:
Strong written and verbal communication skills

Desire to identify complex business problems and facilitate resolution with stakeholders and share findings

Relational data modeling experience (7+ years)

Familiarity with Microsoft Azure Data Platform (SQL DB, Blob, Data Factory, Data Lake, Event Hubs etc.) an asset

Hands on database migration planning and execution experience (5+ Years)

Strong understanding of performing monitoring and performance tuning (3+ Years)

Data warehousing and Analytics Experience (2+ Years)

Application Development Experience (2+ years)

Experience implementing data solutions within a microservices environment (2+ Years)

Familiarity with Agile methodology and practices (2+ Years)

Knowledge of disaster recovery principles, planning and implementation

Customer Facing Experience a major asset.
What's in it for you?
Benefits: Coverage from day one. Our plan includes Medical Coverage, Dental Care, Long Term and Short Term Disability, Parental Leave Top Up and a Wellness Program suited for many life's needs.
Financial Perks: Employee Stock Purchase Plan (15% match on contributions), Company Bonus Plan, Referral Bonus Program, discounts for home/auto insurance, and many more.
Flexibility: Choose working hours that work best for you with our flexible hours and options to work from home.
Tuition Reimbursement: A commitment to continuous improvement and employee development through our Professional Development Program. Tuition fees and books reimbursed at a 100%. (Some restrictions may apply).
Computer Purchase Plan: upgrade your personal equipment at home with financial support from Trapeze as part of our computer purchase plan.
Office perks: Some of the exciting things to look forward to including regular social events, complimentary drinks, team building events, munch and mingles, and a new and modern office space.
About Trapeze
Here at Trapeze, we strive to ensure that our employees succeed in all aspects of their career. Our culture provides individuals with the ability and opportunity to collaborate, learn and grow. We encourage our employees to openly contribute ideas, whether you are a student, graduate, or current member of the team. From day one, you will be assigned tasks that are meaningful to both the success
Apply for this job