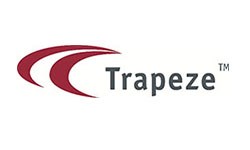 Job Summary:
Reporting to the Director, Enterprise Sales, this position is responsible for the management and development of business for specific Enterprise Accounts throughout the East Coast.
Job Description:
Who We Are
Trapeze Software Inc is part of Modaxo's transit portfolio, and an operating group of Constellation Software Inc. We design and deploy best-in class technologies like enterprise asset management, workforce management, mobility solutions, and more for public transportation agencies. Our technology helps our customers find new ways to increase ridership, improve passenger experience, and achieve operational excellence. At Trapeze, we strive to ensure our employees succeed in all aspects of their career. Our culture provides individuals with ability and opportunity to collaborate, learn and grow. We will provide you with the resources, responsibilities, guidance, and freedom needed to be successful. Building strong and long-lasting relationships are a vital component to working with us. Join our team and be on the way to a rewarding and fulfilling career!
THE POSITION
Provides Enterprise product offering based on facts and an understanding of the customer's current/future needs

Manage complex sales cycles and navigating large transit authority/government organizations and processes.

Responsible and committed to effectively organizing workload to exceed sales metrics and accurately forecast all revenue opportunities in a timely manner in Salesforce

Develops strategically viable and well-planned sales opportunities with a target set of accounts/customers.

Proposal response and strategy are also important elements of the day-to-day tasks

Must travel minimum 50% of the time; working at account sites, conferences, exhibitions and workshops
CRITICAL REQUIREMENTS
Degree in the area of business administration, and/ or computer or electrical engineering

Sales experience in Transit / Transportation industry (

working with transit agencies to understand their technology needs and goals)

5 to 10 years of technology sales at enterprise level

Experience

managing specific enterprise accounts in California

Track record proving the ability to sell into C level management while traveling 50-80% of the time
THE PERSON
Focused on new account acquisition (Sales Hunter) and revenue growth for the Enterprise market segments

Expert at applying our adopted sales stage methodology to ensure maximum revenue is generated from every opportunity created and shares this knowledge with others

Expert knowledge of complex product selling

Ability to logically communicate technical information and ideas so others will understand

Ability to successfully work and promote client's environment and requirements internally within inter-functional groups

Proven ability to deliver contracted revenues meeting targets

Large B2B sales experience
What's in it for you?
Benefits: Coverage from day one. Our plan includes Medical Coverage, Dental Care, Long Term and Short Term Disability, Parental Leave Top Up and a Wellness Program suited for many life's needs.
Financial Perks: Employee Stock Purchase Plan (15% match on contributions), Company Bonus Plan, Referral Bonus Program, discounts for home/auto insurance, and many more.
Flexibility: Choose working hours that work best for you with our flexible hours and options to work from home.
Tuition Reimbursement: A commitment to continuous improvement and employee development through our Professional Development Program. Tuition fees and books reimbursed at a 100%. (Some restrictions may apply).
Computer Purchase Plan: upgrade your personal equipment at home with financial support from Trapeze as part of our computer purchase plan.
Office perks: Some of the exciting things to look forward to including regular social events, complimentary drinks, team building events, munch and mingles, and a new and modern office space.
About Trapeze
Here at Trapeze, we strive to ensure that our employees succeed in all aspects of their career. Our culture provides individuals with the ability and opportunity to collaborate, learn and grow. We encourage our employees to openly contribute ideas, whether you are a student, graduate, or current member of the team. From day one, you will be assigned tasks that are meaningful to both the success of our business and your career development.
Apply for this job