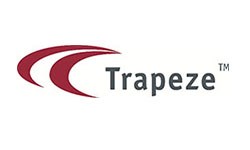 Job Summary:
The Industry Solutions Manager (ISM) acts much like a Senior Solutions Engineer within a particular industry / product portfolio. They are ultimately responsible to ensure that Mobility Planning (MPS) and Transit Workforce Management (TWM) sales booking targets are achieved, and that Account Executives are supported through all aspects of the pre-sales process. The ISM is also responsible for gathering market and competitive intelligence, spotting trends and threats, and working with other parts of the organization to address these issues. Finally, they must work to increase the exposure of the Trapeze brand and improve the perception of the MPS/TWM product portfolio in the market through thought leadership activities. The MPS / TWM ISM must bring a passion for technology and people transportation to the role every day.
Job Description:
Who We Are
Trapeze Software Inc is part of Modaxo's transit portfolio, and an operating group of Constellation Software Inc. We design and deploy best-in class technologies like enterprise asset management, workforce management, mobility solutions, and more for public transportation agencies. Our technology helps our customers find new ways to increase ridership, improve passenger experience, and achieve operational excellence. At Trapeze, we strive to ensure our employees succeed in all aspects of their career. Our culture provides individuals with ability and opportunity to collaborate, learn and grow. We will provide you with the resources, responsibilities, guidance, and freedom needed to be successful. Building strong and long-lasting relationships are a vital component to working with us. Join our team and be on the way to a rewarding and fulfilling career!
Required Experience
5-10+ years in scheduling, planning and/or workforce management, with a preference towards Public Transit experience

5+ years of experience in a pre-sale's role

Experience in a technical role (implementation, product management or research and development) is preferred.
Travel
Key Responsibilities:
Support the Account Executive community through all aspects of the pre-sales cycle and ensure that the MPS and TWM Sales booking targets are exceeded.

Work with the MPS and TWM Product Directors to define the vision and strategic objectives for the products and tools and ensure that this strategy is executed effectively from a pre-sale perspective.

Develop a clear set of customer account targets for the MPS & TWM product lines and work with the Account Executives to develop opportunities in these accounts with the goal of contracting these opportunities.

Ensure that all solutions that you propose to customers are deliverable by the Professional Services organization.

Ensure that all proposed solutions are quoted accurately and have achieved internal approval before being delivered to a customer.

Always strive to deepen our competitive intelligence by working with customers, prospects, and industry contacts to understand our competitors' value propositions, strengths, and weaknesses and ensure these are documented and evangelized throughout the organization.

Work with the Marketing group to solidify speaking opportunities at key conferences and industry events, publish periodic blog posts on industry trends and hot topics and publish articles in key industry publications.

Work with the Customer Support and Delivery organizations to develop defendable customer stories that highlight the capabilities and effectiveness of our solutions.

Contribute to a multi-year product roadmap that goes far beyond today's product portfolio.

Collaborate with ISM's of adjacent solutions with a strong team focused approach to develop enterprise solutions that exceed customer expectations.
Key Skills and Competencies:
Strong technical knowledge across the industry and awareness of industry future directions.

Strong self-motivational drive – able to initiate and manage customer activities independently.

Strong writing and presentation skills

Proven ability to plan, prioritize and organize workload, consistently working within service standards and agreed objectives.

Ability to cultivate ideas independently and bring a unique perspective to the forefront.
Preferred Education
What's in it for you?
Benefits: Coverage from day one. Our plan includes Medical Coverage, Dental Care, Long Term and Short Term Disability, Parental Leave Top Up and a Wellness Program suited for many life's needs.
Financial Perks: Employee Stock Purchase Plan (15% match on contributions), Company Bonus Plan, Referral Bonus Program, discounts for home/auto insurance, and many more.
Flexibility: Choose working hours that work best for you with our flexible hours and options to work from home.
Tuition Reimbursement: A commitment to continuous improvement and employee development through our Professional Development Program. Tuition fees and books reimbursed at a 100%. (Some restrictions may apply).
Computer Purchase Plan: upgrade your personal equipment at home with financial support from Trapeze as part of our computer purchase plan.
Office Perks: Some of the exciting things to look forward to including regular social events, complimentary drinks, team building events, munch and mingles, and a new and modern office space.
About Trapeze
Here at Trapeze, we strive to ensure that our employees succeed in all aspects of their career. Our culture provides individuals with the ability and opportunity to collaborate, learn and grow. We encourage our employees to openly contribute ideas, whether you are a student, graduate, or current member of the team. From day one, you will be assigned tasks that are meaningful to both the success of our business and your career development.
Apply for this job