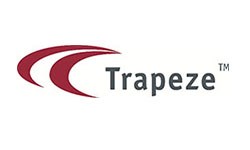 Job Summary:
The position requires an articulate, self-motivated individual who possesses strong organizational skills and will pay close attention to detail, along with excellent interpersonal skills to deal with people at all levels of the Company. Reporting to the Senior Legal Counsel of the business unit, the right candidate will have strong verbal and written communications skills as well as the ability to handle multiple files at the same time are also required in this position. A legal background or experience in public sector contract procurement, or contract management involving software licensing would be a definite asset.

This position will have the opportunity to get involved with end to end contract work including: the management, negotiation and administration of various contracts, including software license, software maintenance, sub-contractor, non-disclosure, teaming and vendor agreements. The successful candidate will have the ability to draft and co-ordinate all activities involved in the administration of the foregoing contracts. The position also requires reviewing Requests for Proposals and other bid documents and ensuring that the agreements arising from such documents reflect the negotiated terms and conditions.
Job Description:
Responsibilities:
Reviews incoming customer requests for proposals, identifies proposal requirements, reviews terms and conditions for acceptability and compliance with company policies and procedures, assists in proposal development as required and participates in securing required management approval for submittal of proposals to customers.

Participates in proposal reviews and approvals. Briefs management on Terms and Conditions.

Perform contract/subcontract review, negotiations and interface with customer/vendor contracting personnel.

Works with management, sales, finance and service teams as well as the legal department to manage and structure contracts.

Analyzes contracts to ensure compliance to company policy, government specifications and other requirements.

Takes proper action to close out the contract in accordance with applicable procedures at the conclusion of all activity.

Assures the timely communication of contract information with management and other stakeholders and maintains complete and accurate contract files.

Acts as principal interface with internal/external stakeholders on contractual matters. Takes necessary action or coordinates action to resolve any contractual problems with the contract execution team in a timely manner.

Normally receives little instruction on day to day work, general instructions on new assignments. Participates in determining objectives of assignment. Plans schedules and arranges own activities in accomplishing objectives. Work is reviewed upon completion.

Some travel is required. Candidate must be able to travel to and within Canada and the U.S.
Education and Experience:
University or college degree in law is mandatory. Qualified candidates must have been called to the Bar (in Canada or USA) and be in good standing

Knowledge of software licensing and other related agreement

5 years of related experience is required.
About Trapeze
Here at Trapeze, we strive to ensure that our employees succeed in all aspects of their career. Our culture provides individuals with the ability and opportunity to collaborate, learn and grow. We encourage our employees to openly contribute ideas, whether you are a student, graduate, or current member of the team. From day one, you will be assigned tasks that are meaningful to both the success of our business and your career development.
Apply for this job