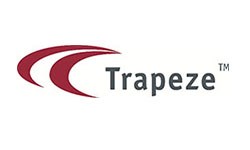 Job Summary:
Reporting to the Manager of Sales Proposals, the Sales Proposal Specialist will be accountable for managing the response effort for sales proposals (RFI, RFP, RFQ) for both prospective and existing clients. As a key contributor, this person will be collaborating with cross functional teams to ensure our business is represented with a high level professionalism with all proposal submissions.
Job Description:
Roles and Responsibilities:
Responsibilities Leading the proposal development process to create high quality and customized responses to requests for proposals, RFQ's, and RFI's.
Editing content created by subject matter experts and other authors.
Developing, writing, proofreading content tailored for different audiences from novice to expert, and flexible for use in different markets and implementations.
Collaborating with cross functional subject matter experts and corporate personnel to develop technical and business content for written responses.
Managing the complexity of a large number of proposals, with a focus on project management and quality assurance, managing the proposal process life cycle.
Ensuring proposals meet established Trapeze standards for content and style, and are compliant with Trapeze Marketing corporate standards.
Editing content, ensuring accuracy and integrity of all proposal documentation.
Meeting proposal deadlines by establishing priorities and target dates for information gathering, writing, review and approval.
Collaborating with Corporate Leadership to develop a proposal win strategy and integrating that strategy into each proposal.
Maintaining the database of competitive wins and losses.
Monitoring workflow in Salesforce.com to ensure the RFP and government bid request process is being consistently followed by all parties involved.
Providing training to Sales on RFP processes.
Proactively identifying areas of process improvement and leading the efforts to drive a positive proposal experience.
Assisting in special projects and duties as requested and assigned by management to ensure overall departmental efficiency.
Qualifications:
2-3 years of recent experience writing proposals with the ability to create high quality and customized responses to requests for proposals, RFQs, and RFIs is required. 2+ years of Marketing Communications experience is preferred
Bachelors in Business or related field.
Strong communication skills, both written and verbal. A superior command of written English is required .
Experience managing the complexity of a high volume proposals, with a focus on project lifecycle, quality and timelines.
Advanced computer skills, Microsoft Office computer skills (Word, Excel, Outlook, Power point, etc.) & familiarity with Adobe.
Ability to work under strict deadlines.
Exceptional business acumen and professional attitude.
Experience in a team oriented environment.
Ability to learn quickly, demonstrate critical thinking & make

situation-appropriate

decisions using sound judgment.
Experience working with Government and transit industry proposals is preferred.
What We Offer For Your Valuable Work:
Open and inclusive company culture.
Comprehensive, competitive compensation package and a rich benefits program.
Career advancement and professional development activities.
Empowered, highly dynamic, innovative and passionate team.
Employee referral bonuses so you'll get the opportunity to work with friends.
Team building and social events where employees are given the opportunity to have fun, relax and celebrate success.
About Trapeze
Here at Trapeze, we strive to ensure that our employees succeed in all aspects of their career. Our culture provides individuals with the ability and opportunity to collaborate, learn and grow. We encourage our employees to openly contribute ideas, whether you are a student, graduate, or current member of the team. From day one, you will be assigned tasks that are meaningful to both the success of our business and your career development.
Apply for this job