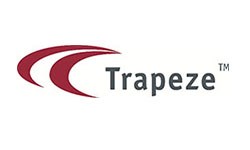 Job Summary:
Are you a person that enjoys learning and discovering how things work, and how they help address a problem or a need?

Are you interested in learning how mission critical software is built and tested?
Are you passionate about public transit and smart cities?
Do you have 1-2 years of recent software development or QA experience?

If you said "yes" then we want to talk to you!
Job Description:
As a member of the Trapeze Back Office Solutions team, you will have the opportunity to understand, use and test transit critical mission software. You will be working with the individuals building software products and solutions that are helping move millions of people on a daily basis across North America and the world.
We're looking for passionate and creative new grads to help us shape how we test our enterprise-grade software. You will use your technical and analytical skills to help us test key areas of our software as well as to define creative strategies to ensure we're testing high value areas.


KEY RESPONSIBILITIES
Test and/or validate development tasks during the sprint cycle
Manage defect review cycle
Design and develop product specific test cases
Manage test data and test environments as required
Help design, implement and review test scripts
Work with other team members to identify test and coverage plans
Collaborate with product owners on defining quality test plans and test approaches
Support automation developers as required to increase automated testing coverage by creating automation scripts. Ex: API scripts
Coordinate with other technical teams in identifying test coverage requirements
Execute integration and regression testing as required
Support the product release team as required
REQUIREMENTS
BS or MS in Computer Science, software engineering, or related discipline

Experience working in a QA role (internship/co-op) within a software company

1-2 years of hands-on experience with development practices and languages

Experience with Visual Studio strongly preferred

Hands-on experience using MSSQL and Oracle databases and relational databases concepts

Strong written and oral communication skills, including the ability to present ideas and suggestions clearly and effectively.
Ability to work independently and as a team member
Ability to work in a fast-paced environment
ASSETS
Understanding of software application code (C#, Angular JS, HTML 5, CSS 3, C++) with the ability to write, read, and debug it
Experience in identifying high value test areas in software products
Understanding of Agile software development test practices
Experience in defining test plans, test cases and execution plans
Hands-on experience testing web, mobile and desktop applications
Hands on experience of automation frameworks and scripting languages is strongly preferred
Experience in functional and unit testing
Strong understanding of client-server architecture, three-tier application architecture and SPA architecture
Hands-on experience in validating software specifications against business requirements
Experience with common network protocols
Experience with Accessibility (WCAG) testing
Experience testing/leveraging cloud technologies
About Trapeze
Here at Trapeze, we strive to ensure that our employees succeed in all aspects of their career. Our culture provides individuals with the ability and opportunity to collaborate, learn and grow. We encourage our employees to openly contribute ideas, whether you are a student, graduate, or current member of the team. From day one, you will be assigned tasks that are meaningful to both the success of our business and your career development.
Apply for this job