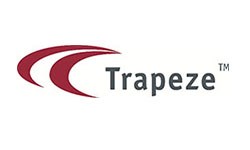 Job Summary:
As a Quality Assurance Developer/Analyst, you will play a key role in ensuring that our in-vehicle products are of high quality and meet the needs of our customers. This position will perform system integration and test efforts, with close collaboration and support of a software development team. You will develop manual and automated test cases pertinent to the product, and aid with the debugging/troubleshooting process.
Job Description:
REQUIREMENTS
BS or MS in Computer Science, software engineering or related discipline. OR equivalent experience in a software testing role
1-2 years of of hands-on experience with development practices and languages strongly desired. Experience with Visual Studio strongly preferred
Hands-on experience using MSSQL and Oracle databases and relational databases concepts
Strong written and oral communication skills, including the ability to present ideas and suggestions clearly and effectively.
Ability to work independently and as a team member
Ability to work in a fast-paced environment
ASSETS
Understanding of software application code (C#, C++, java) with the ability to write, read, and debug it
Experience in identifying high value test areas in software products
Understanding of Agile software development test practices
Experience in defining test plans, test cases and execution plans
Hands-on experience testing web, mobile and desktop applications
Hands on experience of automation frameworks and scripting languages is strongly preferred
Experience in functional and unit testing
Strong understanding of client-server architecture, three-tier application architecture and SPA architecture
Hands-on experience in validating software specifications against business requirements
Experience with common network protocols, tools such as wireshark
Experience with command line interfaces
Experience with Accessibility (WCAG) testing
Experience testing/leveraging cloud technologies
About Trapeze
Here at Trapeze, we strive to ensure that our employees succeed in all aspects of their career. Our culture provides individuals with the ability and opportunity to collaborate, learn and grow. We encourage our employees to openly contribute ideas, whether you are a student, graduate, or current member of the team. From day one, you will be assigned tasks that are meaningful to both the success of our business and your career development.
Apply for this job