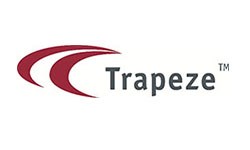 Job Summary:
We're in the market for a Sales Engineer who has a passion for business and technology. The role needs to be effective in understanding the goals and objectives of public and private organizations in the transit market of North America and how to apply our technology to achieve these goals and objectives.

You will work closely with Professional Services, Product Management and the rest of Sales to identify and define solutions that will ultimately be delivered to customers. You will have a key hand in articulating these solutions to customers, demonstrating how our technology meets their objectives and driving increased sales for the company.
Job Description:
Key Responsibilities:
Support the Sales community through all aspects of the pre-sales cycle and ensure that the overall Sales booking target is exceeded.

Work with Delivery to develop deal specific Statements of Work and price quotes for clients at the direction of Account Executives and Install Base Executives.

Ensure that all solutions that you propose to customers are deliverable by the Professional Services organization.

Ensure that all proposed solutions are quoted accurately and have achieved internal approval before being delivered to a customer.

Manage the internal quote approval process to ensure they are delivered to clients in a timely fashion.

Work with Product Management to ensure that demo environments are available at all times and are capable of demonstrating all products.

Be capable of providing a high level demo of each of the products in the Trapeze Enterprise Suite.

Work with Account Executives and Install Base Executives to qualify leads and opportunities.

Work with internal stakeholders to ensure that all follow-up activities generated by on-site visits are completed on time and with high levels of quality.
Key Skills and Competencies:
Ability to travel up to 50% within North America*

5 + years of experience in a pre-sales role

Degree/Diploma in Computer Science or similar technical discipline

Strong customer focus and technical leadership

Strong presentation and writing skills

Strong self-motivational drive – able to initiate and manage customer activities independently

Proven ability to provide consultative solutions

Experience in a technical role is preferred (i.e. technical implementation)

Experience in the public transit industry is desired
About Trapeze
Here at Trapeze, we strive to ensure that our employees succeed in all aspects of their career. Our culture provides individuals with the ability and opportunity to collaborate, learn and grow. We encourage our employees to openly contribute ideas, whether you are a student, graduate, or current member of the team. From day one, you will be assigned tasks that are meaningful to both the success of our business and your career development.
Apply for this job