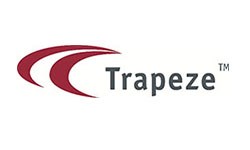 Job Summary:
As a Software Developer you will join a talented team of individuals and play an important role in designing, developing and maintaining exciting responsive software solutions.
Job Description:
The candidate will work on a variety of development tasks in a growing organization and focus on our client-server transit workforce solutions. The developer is responsible for designing and implementing new features, bug fixes, and enhancing existing code. Participate in cross-functional teamwork such as code-review, documentation, and defining specification.
As a Software Developer at Trapeze you will:
Create new features and maintain existing implementations based on business requirement and technical specifications

Apply principles and methodologies of scrum agile development practices

Document and test to ensure the quality of the completed work requirement

Perform daily code review for other team members who work on the same product

Maintain regular communication with other team members and stake holders to ensure the quality and timely product deliveries
You Want To Join Us Because You Have:
University degree in Computer Science, Engineering Science or equivalent
Strong knowledge of Object Oriented Analysis and Design

3+ years of working as software developer

Experience in developing with C++

Experience with relational databases (MS SQL, Oracle)
Experience in HTML, DHTML, JavaScript, and CSS
Knowledge of Angular Typescript, Kotlin, Swift is an asset
GUI design experience is an asset
Effective verbal and written communication skills
Keen to learn and keep up with new technology
About Trapeze
Here at Trapeze, we strive to ensure that our employees succeed in all aspects of their career. Our culture provides individuals with the ability and opportunity to collaborate, learn and grow. We encourage our employees to openly contribute ideas, whether you are a student, graduate, or current member of the team. From day one, you will be assigned tasks that are meaningful to both the success of our business and your career development.
Apply for this job