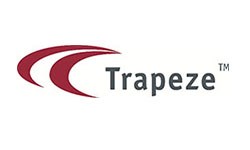 Job Summary:
Trapeze is searching for a technical consultant to embed themselves into our customer's paratransit operations in Chicago, Illinois.

The successful candidate will support the Trapeze/Customer partnership by working collaboratively with the customer's team to understand their business goals and objectives, processes, and pain points. You will become Trapeze's local customer expert, working with your peers in the Trapeze organization to ensure Trapeze is supporting our customer in accomplishing their business objectives.
Job Description:
This role demands the unique combination of a highly technical skillset and a strong customer-focused personality. You will develop a working knowledge of the Trapeze Demand Response solutions and how our customer uses them.
What You Will Be Doing:
Acquiring and documenting a deep understanding of our customer's paratransit operations and their corresponding use of Trapeze systems, including the related architecture, to allow you to support the Trapeze and customer teams in formulating recommendations and solutions in line with our customer's business priorities.
Developing and maintaining working relationships with our customer's paratransit operations staff and leadership.
Providing "boots on the ground" support for Trapeze technical teams, supporting assessment and resolution of issues.
Acting as technical leader for all Trapeze/Customer paratransit projects supporting solution design, implementation methodology, inter-departmental knowledge transfer, and technical team support.
Working as a passionate advocate for our customer to ensure they are getting the most from their solutions.
Presenting findings and suggestions to our customer at levels of their organization.
What You Bring to the Team:
Excellent consulting and business analysis skills are required, experience in a formal consulting role would be beneficial.
Exceptional communication, customer service and an active listening skills, that will enable you to quickly form relationships within both organizations.
Keen interest and aptitude in understanding Trapeze's solutions, infrastructure and environment architecture and how our customer uses these solutions.
Proven ability to creatively investigate, assess, and provide recommendations for improvement.
Passion for helping solve critical customer problems, and spearheading solutions that address those needs.
A "do what needs to get done" attitude.
At least 3 years of experience consulting on and delivering software in a fast-paced environment.

Bachelor's Degree in Business, Engineering, or Computer Science from an accredited University.
Other Requirements:
Must be local to the Chicago area and able to report to our customer's paratransit operations 2 or more days a week as required.
Working knowledge of transit paratransit operations and/or Trapeze PASS is preferred.
About Trapeze
Here at Trapeze, we strive to ensure that our employees succeed in all aspects of their career. Our culture provides individuals with the ability and opportunity to collaborate, learn and grow. We encourage our employees to openly contribute ideas, whether you are a student, graduate, or current member of the team. From day one, you will be assigned tasks that are meaningful to both the success of our business and your career development.
Apply for this job