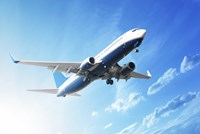 Air Canada's brand value has soared 88 per cent to $1.8 billion over last year placing it among the Top 50 most valuable Canadian brands, according to this year's report on Canadian brands published by Brand Finance. Air Canada was cited as the fastest growing Canadian brand among Canada's largest corporations, and the only Canadian airline to rank among the Top 50. UK-based Brand Finance is one of the world's leading brand valuation and strategy consultancies that every year valuates over 3,500 brands to determine which are the most powerful and most valuable by country, by industry and against all other brands worldwide.
"The progress achieved over the past year in building Air Canada's brand value is tangible evidence of the transformation of our company into a sustainably profitable, high performance enterprise," said Calin Rovinescu, President and Chief Executive Officer. "It is further recognition that we are making steady progress towards becoming a global champion, with an engaged workforce and a focus on improving our service and product offerings. I want to thank our 30,000 Air Canada employees for helping to achieve this latest accomplishment as we work together towards this common goal."
This most recent recognition follows Air Canada being named:
One of the 50 Most Engaged Workplaces in North America for commitment to employee engagement by Achievers, an employee social recognition company.
One of "Montreal's Top Employers" for 2016, for the third consecutive year by MediaCorp Canada;
One of "Canada's Top 100 Employers" for 2016, for the third consecutive year by MediaCorp Canada;
One of "Canada's Best Diversity Employers" in February, 2016 by MediaCorp Canada.
Canada's third "Most Attractive Employer", in May, 2016 by Randstad Canada;
One of Canada's 15 "Top Employers for Canadians Over 40" in May, 2016 by MediaCorp Canada.
About Air Canada
Air Canada is Canada's largest domestic and international airline serving more than 200 airports on six continents. Canada's flag carrier is among the 20 largest airlines in the world and in 2015 served more than 41 million customers. Air Canada provides scheduled passenger service directly to 64 airports in Canada, 55 in the United States and 87 in Europe, the Middle East, Africa, Asia, Australia, the Caribbean, Mexico, Central America and South America. Air Canada is a founding member of Star Alliance, the world's most comprehensive air transportation network serving 1,330 airports in 192 countries. Air Canada is the only international network carrier in North America to receive a Four-Star ranking according to independent U.K. research firm Skytrax.