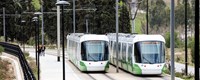 CITAL, a joint-venture (JV) composed of Alstom, EMA (Entreprise du métro d'Alger) and Ferrovial, has celebrated the inauguration of its Citadis tramway assembly and maintenance site in Annaba, Algeria, in the presence of Ramtane Lamamra, Algerian minister for foreign affairs, Abdesselam Bouchouareb, Algerian minister of industry and mining, Amar Ghoul, Algerian minister of transports, Laurent Fabius, French minister for foreign affairs, Omar Hadbi, CEO of EMA, Salah Melek, CEO of Ferrovial, Gilles Esprit, president of CITAL, Henri Poupart-Lafarge, president of Alstom Transport and Henri Bussery, president of Alstom Algeria.
Created in 2011 to assemble and maintain the Alstom Citadis trams for Algerian cities, CITAL supports the industrialisation of the country and boosts the local economy. To date, the JV counts about 200 employees of which 90 are based in Annaba and the others across the country to maintain the Citadis trams already in service in the cities of Algiers, Oran and Constantine. With more than 210 Citadis trams to be assembled in Annaba for cities like Constantine, Oran, Ouargla, Mostaganem, Sidi Bel Abbes, Setif, Batna and Annaba, CITAL will recruit hundreds of new employees. The site - which is around 46, 000 m² - is able to assemble five trams per month. As of today, 20 trams have already been assembled.
On the same day, CITAL also announced the prolongation of the Memorandum of Understanding (MOU), which was signed in December 2014, regarding CITAL's activities extension to the engineering, manufacturing and maintenance of intercity trains for Algeria as well as the entry of SNTF as a new shareholder of the JV. This new phase enables to mature the project. This MoU reflects the strong will of the Algerian Government to pursue the development of the national industry, making Annaba the center of excellence for serving the rail industry.
About Alstom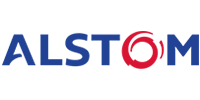 A leading promoter of sustainable mobility, Alstom Transport develops and markets the most complete range of systems, equipment and services in the railway sector. Alstom Transport solutions include rolling stock, signalling, services and infrastructure which can be offered separately, bundled or supplied as fully integrated solutions.
Alstom Transport's portfolio of products and solutions are optimised to make life easy for passengers (safety, availability, comfort, information systems…). They also take into account lifecycle costs, from design to recycling through to maintenance and energy consumption.
Thanks to Alstom Transport's strategy of expanding its local presence via various types of partnerships and agreements such as joint ventures, strategic partnerships or Alstom industrial sites, the company is close to its customers worldwide. Alstom Transport is present in over 60 countries and employs around 28,300 people.