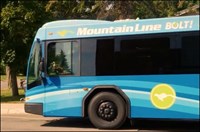 The Federal Transit Administration said it is awarding $264.4 million in fiscal 2017 and 2018 funds to state departments of transportation and transit agencies to buy new buses and develop infrastructure to improve bus systems and enhance mobility for transit riders.
The agency said that a total of 139 projects in 52 states and territories will receive funding from the FTA's Buses and Bus Facilities Infrastructure Investment Program.
"Every day, working families across America rely on buses, and these grants will ensure that these vital services continue to be both safe and efficient," said U.S. Transportation Secretary Elaine Chao.
Besides purchasing or rehabilitating buses, the FTA said the grants will fund projects to upgrade or construct buildings for bus storage and maintenance.
FTA Acting Administrator K. Jane Williams said her agency "is proud to help bring new and rehabilitated buses, facilities and equipment to communities across the country. This marks a step forward in improving mobility for the millions of Americans who travel by bus to work, school, healthcare, and other services."
The agency also said that demand for the bus grants "far exceeded available funds," as applicants sought assistance for 453 eligible projects totaling about $2 billion.
The awards include $6 million to the Tennessee DOT to help transit agencies across the state replace transit vehicles that have exceeded their useful life. The new vehicles will help improve efficiency and service reliability for residents throughout Tennessee, the announcement said.
The Massachusetts DOT also won a $6 million grant to help build a new maintenance and operations facility for the Franklin Regional Transit Authority, which serves rural areas of the state, to replace a structure that was built in 1911.
The South Carolina DOT will receive $4.5 million to buy replacement buses or vans, in a project the FTA said "will significantly improve the reliability of the systems of local transit providers by replacing a significant portion of those agencies' fleets."
The FTA said it is providing the Kentucky Transportation Cabinet with $3.6 million to buy expansion and replacement vehicles for rural transit agencies, "to enhance service, improve safety and bring fleets into a state of good repair."
Michigan's DOT will use $3.6 million in FTA funding for two projects – one to help local agencies buy replacement transit vehicles and the other to expand the Harbor Transit Multimodal Transit System Operations Center with increased maintenance garage and office space.
Among other recipients of the FTA grants are the DOTs of Alaska, California, Colorado, Hawaii, Idaho, Iowa, Missouri, Maryland, New Hampshire, New Mexico, Oklahoma, Pennsylvania, South Dakota, Vermont and Wisconsin.
About AASHTO
AASHTO is a nonprofit, nonpartisan association representing highway and transportation departments in the 50 states, the District of Columbia, and Puerto Rico. It represents all five transportation modes: air, highways, public transportation, rail, and water. Its primary goal is to foster the development, operation, and maintenance of an integrated national transportation system.
AASHTO works to educate the public and key decision makers about the critical role that transportation plays in securing a good quality of life and sound economy for our nation. AASHTO serves as a liaison between state departments of transportation and the Federal government. AASHTO is an international leader in setting technical standards for all phases of highway system development. Standards are issued for design, construction of highways and bridges, materials, and many other technical areas.