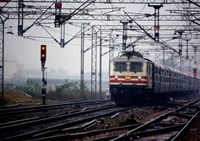 Ansaldo STS (STS.MI), through its controlled company Ansaldo STS France S.A., has been appointed by Société des Transports Intercommunaux de Bruxelles (STIB) for the assignment of the framework agreement for the design, construction, supply, installation, testing and commissioning, maintenance support option of CBTC based signalling system including ATS, and system integration of CBTC, ATS, passenger information and passenger announcement for the lines 1&5 and 2&6 of Brussels metro network (the "Framework Agreement").
The Framework Agreement and the first contract to cover lines 1&5 for an amount of about Euro 88 million should be signed after a fifteen calendar-day standstill period starting from the 2nd of August 2016.
About Ansaldo STS
Ansaldo STS, listed on the Italian Stock Exchange, is an international technology company specializing in the design, implementation and management of transport systems and signaling equipment for railways and underground railways, both for freight and passengers. The Group acts as a Main Contractor and supplier of "turnkey" systems worldwide. Ansaldo STS is headquartered in Genoa and employs about 3,800 people in more than 30 countries. In 2015, it reported revenues of EUR 1,383.8 million with an operating income (EBIT) of EUR 135.8 million and a consolidated net profit of EUR 93.0 million.