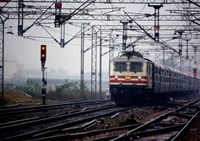 Ansaldo STS has been awarded of a procurement procedure, within a framework agreement, worth of 100 million Euros.
The agreement scope of work includes the supply of technical assistance services, maintenance and repair; furthermore reconfiguration and upgrading of Ansaldo STS systems in revenue service on RFI network. The contract will last two years and is based on two main activities:
1. Technical assistance services, maintenance and repair of all Ansaldo STS systems and technologies existing on RFI network.
2. Reconfiguration and technological upgrade of Ansaldo STS systems and equipment, mainly related to the technologies: RBC, SCC/SCCM, ACC/ACCM, SSA, SCMT-T and CTC EVO.
These systems are working nowadays on RFI main lines , both on the conventional lines (SCC / SCCM junction of Turin, Milan, Verona, Venice, Genoa, Naples, Palermo and on the Tirrenica and Adriatica lines), and on the High Speed lines (with the use of RBC/ERTMS LII, ACC/ACCM, SCC/SCCM technology).
Ansaldo STS is proud to support RFI's commitment for the renovation of railways systems and to support the improvement of safety for passengers and the entire community.
About Ansaldo STS
Ansaldo STS, listed on the Italian Stock Exchange, is an international technology company specializing in the design, implementation and management of transport systems and signaling equipment for railways and underground railways, both for freight and passengers. The Group acts as a Main Contractor and supplier of "turnkey" systems worldwide. Ansaldo STS is headquartered in Genoa and employs about 4,000 people in 30 countries. In 2016, it reported revenues of EUR 1,327.4 million with an operating income (EBIT) of EUR 126.8 million and a consolidated net profit of EUR 77.9 million.