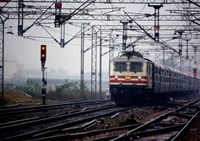 Ansaldo STS was awarded a 168.7 million Malaysian Ringgit (about 37 million Euro) contract to upgrade the signaling works within a section of Klang Valley railway managed by Keretapi Tanah Melayu Berhad (KTMB).
The scope of the contract for Ansaldo STS will include the upgrade of the outdated signaling system mainly focused on the 40 km double-track section between Rawang and Salak Selatan. This project is the first of three phases of the overall KVDT modernisation program.
Ansaldo STS is proud to support KTMB's commitment to quality systems and the safety of their passengers, employees and community.
Ansaldo STS is a leader in the global rail market, with over a century of experience in developing and supplying leading edge technologies around the world.
About Ansaldo STS
Ansaldo STS – direction and coordination of Hitachi, Ltd. – listed on the Italian Stock Exchange, is an international technology company specializing in the design, implementation and management of transport systems and signaling equipment for railways and underground railways, both for freight and passengers. The Group acts as a Main Contractor and supplier of "turnkey" systems worldwide. Ansaldo STS is headquartered in Genoa and employs about 3,800 people in more than 30 countries. In 2015, it reported revenues of EUR 1,383.8 million with an operating income (EBIT) of EUR 135.8 million and a consolidated net profit of EUR 93.0 million.