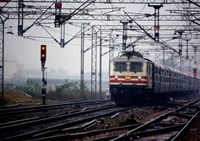 Ansaldo STS has signed a contract worth 44 million AUD (Australian dollars) with Salini Impregilo - NRW Joint Venture (SINRW) to deliver the complete signalling and telecommunications system for Perth's 8 km Forrestfield - Airport Link rail extension project.
Under the contract awarded to Ansaldo STS by the SINRW, Ansaldo STS will deliver the complete signalling and telecommunications system for an 8 km rail extension to the Perth Transport Authority's (PTA) railway line from Perth's eastern suburbs to the city's airport.
The scope of work, to be delivered by Ansaldo STS, includes the design, supply, installation and testing of signalling and communication for the 8 km line extension, which includes three new stations. MicroLok® interlocking will be the key technology used in the delivery of the signalling package.
Work on the project will begin immediately, with project completion scheduled for September 2020.
Ansaldo STS
Ansaldo STS, listed on the Italian Stock Exchange, is an international technology company specializing in the design, implementation and management of transport systems and signaling equipment for railways and underground railways, both for freight and passengers. The Group acts as a Main Contractor and supplier of "turnkey" systems worldwide. Ansaldo STS is headquartered in Genoa and employs about 3,800 people in more than 30 countries. In 2015, it reported revenues of EUR 1,383.8 million with an operating income (EBIT) of EUR 135.8 million and a consolidated net profit of EUR 93.0 million.