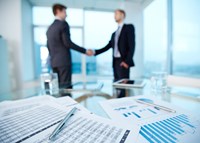 The A+S know-how of 5D planning for complex rail, road and supply line infrastructure will be utilized for the Georgian railway and Georgian capital, Tbilisi, together with our partners ILF and Thales.
Our current shared project includes rerouting the main train station of Tbilisi and the integration of the remaining track system into the new urban development conception. An urban center with Boulevard is planned, where the main station was.
The land use plan is the product of the team of Albert Speer & Partner and Brenner & Münnich. It supports, among other things, possible solutions for the rail tunnel / cutting and new road crossings over the Kura. The planning of the bridges, as well as of new opportunities for urban mobility, pedestrians and cyclists are also an important part of the work. The traffic model of the city of Tbilisi, which A+S created, forms a cornerstone of the project.
About A+S Consult
Quality. Technology. Innovation. - These three principles are at the heart of every solution A+S Consult develop and every project we manage. Our success has been driven by our ability to convert these three principles into action. The driving factors in that conversion have been modern tools, a continually expanded infrastructure, newest technological understanding, and the rich trove of experience that our motivated team brings to each job. This experience uniquely complements our guiding principle of innovation.