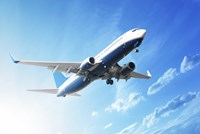 Both Governments have removed all capacity restrictions from the Australia-China air services arrangements.
This will allow Australian tourism businesses to take advantage of the largest and fastest growing consumer market in the world.
Australia and China have settled arrangements for a landmark open aviation market between our two countries.
Minister for Infrastructure and Transport Darren Chester and Minister for Trade, Tourism and Investment Steven Ciobo said the historic arrangement paves the way to further strengthen the bilateral relationship and offers boundless opportunities for Australian tourism and trade.
"Significantly liberalising our air services arrangements with China has been one of my top priorities since I became the Minister for Infrastructure and Transport, and I am pleased to be making this announcement today in bringing this vision to reality," Mr Chester said.
"These new arrangements will remove all capacity restrictions between Australia and China for each country's airline which is an important enabler for increased trade and tourism.
"We have also liberalised traffic rights and code share arrangements, which are important for Australian airlines. This will enable Australian and Chinese airlines to service destinations between and beyond both countries, and will allow them to take full advantage of their cooperative arrangements with their commercial alliance partners."
Mr Ciobo said there is unlimited potential for Australian tourism following this historic agreement.
"China is Australia's fastest growing and highest spending international visitor market. More than 1 million Chinese tourists visited Australia in 2015-16 (up 22.3 per cent from the previous year), and spent almost $9 billion during their stay," he said.
"The outbound China market is predicated to double to over 200 million travellers annually by 2020, this agreement will help Australia snare a larger slice of that, creating more Australian jobs and economic growth.
"China is our most valuable tourism export market. This agreement caps off a year of initiatives from the Coalition geared towards attracting more visitors from China, making our tourism sector well primed for the Australia-China Year of Tourism in 2017."
About the Australian Department of Infrastructure and Regional Development
Safe, efficient and sustainable domestic and international transport systems are vital to Australia's continuing prosperity.
The Australian Government, through the Department, contributes to the prosperity of the economy and the wellbeing of all Australians by supporting and enhancing our transport systems.