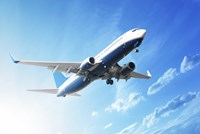 A consortium led by SNC-Lavalin Rail & Transit has been selected to deliver an important part of the Australian Government's concept design for rail infrastructure on the Western Sydney Airport site.
SNC-Lavalin—a leading engineering, rail and construction company with recognised international rail expertise—will develop a feasibility design and detailed estimates of the cost and time required to construct rail infrastructure on the Western Sydney Airport site.
This work is part of the $26 million funding commitment in the Australian Government's 2016-17 Budget towards the rail design and will lay the foundation for a future rail service to the airport.
SNC-Lavalin has partnered with Aquenta, Architectus, Norman Disney & Young, SMEC and Stacey Agnew to provide a team with a broad range of expertise, covering all aspects of rail design, costing and operations.
The consortium will work closely with the Australian Government and with Transport for New South Wales over the coming months. The Rail Feasibility Design will inform the Australian Government on the construction programme and cost of Western Sydney Airport rail works.
It will also provide information about early preparatory activities necessary for the future development of rail services to the airport site. The Rail Feasibility Design will consider several rail alignment and station options.
This project involves developing a design for the rail corridor on the airport site, as part of ensuring that Western Sydney Airport is rail ready.
The Rail Feasibility Design is expected to be submitted to the Australian Government in the first half of 2017 following the Joint Scoping Study of Rail Needs for Western Sydney, which is currently underway. The Joint Scoping Study will also inform advice to the Australian Government on the timing, potential routes and the type of rail services to the Western Sydney Airport.
About the Australian Department of Infrastructure and Regional Development
Safe, efficient and sustainable domestic and international transport systems are vital to Australia's continuing prosperity.
The Australian Government, through the Department, contributes to the prosperity of the economy and the wellbeing of all Australians by supporting and enhancing our transport systems.