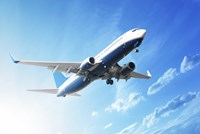 The Turnbull Government has committed up to $5.3 billion over 10 years in the 2017-18 Budget to build Western Sydney Airport through a new company, WSA Co.
This major funding announcement is integral to the Government's commitment to ensure the new airport is operational by 2026.
The Government is committed to Western Sydney, where the new airport will be a major catalyst for jobs and economic growth. The multi-billion dollar investment in this project will ensure these benefits are delivered without delay.
The airport will add $1.9 billion to Western Sydney's economy during the construction phase alone. By the early 2030s, it will create around 20,000 direct and indirect jobs closer to home for Western Sydney residents.
The Turnbull Government is working with the Berejiklian Government and local councils in Western Sydney to maximise the economic benefits of Western Sydney Airport.
WSA Co will be established early in the 2017-18 financial year with a high quality board and management team, including extensive private sector experience.
Once established, it will enter into a comprehensive set of contracts with the Government, based on the same terms as were provided to Sydney Airport Group under its Right of First Refusal.
Under the set of contracts, WSA Co will be constructing an airport with a 3.7 kilometre runway and a terminal with capacity for 10 million passengers a year.
With construction set to commence by the end of 2018, a tender for enabling works is expected to be issued before the end of 2017. WSA Co will also conduct a procurement process to select a private sector construction company or consortium, most likely under a design and construct contract, for the main construction works.
About the Australian Department of Infrastructure and Regional Development
Safe, efficient and sustainable domestic and international transport systems are vital to Australia's continuing prosperity.
The Australian Government, through the Department, contributes to the prosperity of the economy and the wellbeing of all Australians by supporting and enhancing our transport systems.