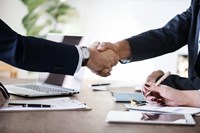 Ballard Power Systems today announced at a public event in Jinan, Shandong Province, China that it has entered into a strategic collaboration with Weichai Power Co., Ltd.
This includes (i) a substantial equity investment by Weichai in Ballard of approximately $163 million, representing a 19.9% interest in the company and reflecting a price based on a 15% premium to the 30-day VWAP, (ii) establishment of a joint venture ("JV") to support China's burgeoning Fuel Cell Electric Vehicle ("FCEV") market, (iii) a $90 million technology transfer program to the JV related to Ballard's next-generation LCS fuel cell stack and power modules for bus, commercial truck and forklift applications in China, and (iv) a commitment by Weichai to build and supply at least 2,000 fuel cell modules for commercial vehicles in China, as announced by Weichai today.
In addition, Zhongshan Broad-Ocean Motor Co., Ltd. – a current Ballard strategic investor and Chinese partner – has agreed to invest a further approximately $20 million at the same 15% premium to maintain its 9.9% ownership position in Ballard. As a result, the Weichai and Broad-Ocean equity investments in Ballard will total approximately $183 million.
All the foregoing transactions are expected to close in Q4 2018, subject to completion of definitive agreements, regulatory approvals and other customary closing conditions.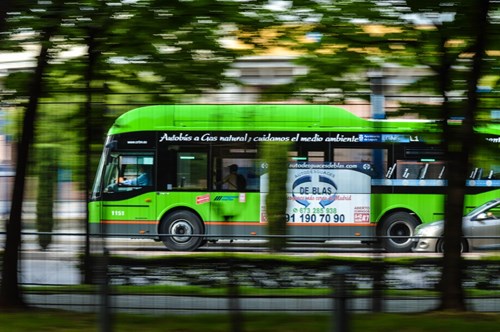 Established in 2002 and with listings on the Hong Kong and Shenzhen stock exchanges, Weichai Power Co., Ltd. is a leading automotive and equipment manufacturer specializing in the production of powertrains, automobiles, intelligent logistics, automotive parts and components. In 2017 Weichai manufactured more than 617,000 engines, 149,000 heavy duty trucks and 200,000 forklift trucks, and generated total revenue of 151.57 billion RMB (approximately $22.7B), with an employee base of 74,474 people.
"Today marks an exciting and historic milestone on our roadmap to commercialize fuel cell vehicles, as we embark on a long-term collaboration with Weichai," said Randy MacEwen, Ballard President and CEO. "Ballard is thrilled to partner with Weichai, the world's largest manufacturer of diesel engines, with a corporate strategy to be China's leader in zero-emission fuel cell powertrains and FCEVs. Weichai brings considerable expertise in the traditional motive power business, including engine design, application engineering and powertrain integration, along with extensive customer relationships, deep knowledge of the China market, substantial operations scale, supply chain muscle and a solid balance sheet."
Mr. Tan Xuguang, Chairman and CEO of Weichai stated, "The transition in China to zero-emission vehicles is underway, and we expect fuel cells to play an important role in a variety of motive applications. Weichai, through our joint venture with Ballard, intends to be the leader in development of the Fuel Cell Electric Vehicle supply chain, by offering the most advanced fuel cell stacks and modules. Ballard is the global leader in PEM fuel cell technology and power products, and we envision a strong collaboration with formidable capabilities to address the large market in China for zero-emission buses, commercial trucks and material handling equipment."
About Ballard Power Systems

Ballard Power Systems (NASDAQ: BLDP; TSX: BLDP) provides clean energy products that reduce customer costs and risks, and helps customers solve difficult technical and business challenges in power and energy.