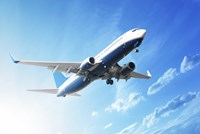 Bombardier announced today that it expanded its Challenger 300 training capacity in Dallas, complementing the existing Challenger 350 aircraft training program. The new Challenger 300 simulator was certified at Bombardier's Dallas Fort-Worth (DFW) Airport Texas facility by the Federal Aviation Administration (FAA) in May 2017 and is now ready for training.
With six Level D full-flight simulators, one flight training device, 21 multimedia, interactive classrooms, and numerous part task training devices, Bombardier's Dallas Training Centre can train up to 3,000 pilots and 280 maintenance technicians each year.
"As the aircraft manufacturer, no one knows the aircraft better. Bombardier is committed to offering in-house OEM developed courseware for flight and technical training, so our operators have the most up to date, tailored knowledge and technology at their fingertips," said Andy Nureddin, Vice President of Customer Support and Training, Bombardier Business Aircraft. "We not only design, build and maintain the aircraft, we fly them too, so operators who train with us benefit from our real world expertise by learning from one of 140 world-class instructors who fly or maintain the aircraft themselves."
Bombardier Business Aircraft operates a total of 11 aircraft simulators – six in Dallas, five in Montreal – across two world-class training centres. As Bombardier's Authorized Training Provider (ATP) for Challenger Series, CAE also delivers business aviation training for Bombardier aircraft on 16 full-flight simulators located across CAE's global network, including centres in Amsterdam, the Netherlands; Burgess Hill, United Kingdom; Dallas, Texas, USA; Dubai, United Arab Emirates; and Morristown, NJ, USA.
Challenger 300 series aircraft: The Challenger 300 business aircraft – the true executive office for the skies. The clean sheet design business jet that defined the super-midsize class also empowers passengers with a smooth ride, true U.S. coast-to-coast range and unmatched room in which to conference and work. Industry-leading connectivity, immersive sound and ergonomically-positioned touch screens are seamlessly integrated to create an intuitive and incomparable cabin experience.
Industry-Leading Experience – Bombardier's Technical Training and eLearning Courses
Delivered by a team of professional maintenance instructors, Bombardier's specialty technical training programs meet ATA 104 guidelines for aircraft maintenance training. Each instructor has extensive experience in aircraft maintenance and instruction.
For offsite training, Bombardier also has more than 20 years of experience in designing, developing, and delivering computer-based training and 10 years in web-based training. Bombardier is also the first Part 142 Training provider to obtain FAA certification to offer distance learning (i.e., eLearning) for credit.
For information on the extensive list of current onsite technical courses are available, visit the Bombardier Training site.
About Bombardier
Bombardier is the world's leading manufacturer of both planes and trains. Looking far ahead while delivering today, Bombardier is evolving mobility worldwide by answering the call for more efficient, sustainable and enjoyable transportation everywhere. Our vehicles, services and, most of all, our employees are what make us a global leader in transportation.
Bombardier is headquartered in Montréal, Canada. Our shares are traded on the Toronto Stock Exchange (BBD) and we are listed on the Dow Jones Sustainability North America Index. In the fiscal year ended December 31, 2016, we posted revenues of $16.3 billion.