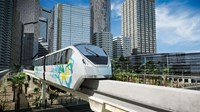 Mobility technology leader Bombardier Transportation announced today that Bangkok Mass Transit System Public Co. Ltd. (BTSC) is the previously undisclosed customer that signed a contract for 20 years of maintenance services. The services will be provided for the BOMBARDIER INNOVIA monorail 300 systems in delivery for Thailand's first two monorail lines: the Bangkok pink and yellow lines. The order was announced by Bombardier on July 6, 2018 and is valued at approximately 245 million euro ($287 million US).
Commenting on the order, Khun Keeree Kanjanapas, Chairman of the Board of Directors, BTSC stated, "Our focus is to ensure the highest levels of passenger safety, comfort and performance and this agreement ensures we will strengthen system performance by drawing on Bombardier's expertise to provide full continuity between delivery and maintenance of our new iconic system."
Gregory Enjalbert, Managing Director Thailand, Bombardier Transportation, added, "This first long-term services contract for our INNOVIA monorail 300 system reflects the benefit we can bring to our customers throughout the full life-cycle of our systems, ensuring highest reliability and availability for the equipment maintained. We are very pleased to continue our over a decade-long partnership with BTSC and to continue to contribute to Bangkok's urban development".
This latest contract will see Bombardier maintain the monorail trains, comprising 288-cars, as well as the system's guideway switches and depot equipment. In 2017, Bombardier signed the contracts to deliver its full turnkey INNOVIA monorail 300 systems for Bangkok's Khae Rai to MinBuri (pink) line and Lat Phrao to Samrong (yellow) line.
Bombardier is one of the few mobility solution providers to deliver projects from Thailand for Thailand, including its rail control solutions for Bangkok's mass transit lines. Since 1997, Bombardier has continued to grow its Bangkok team to over 620 highly-skilled engineers and employees, providing full life-cycle rail system support for customers across Asia Pacific.
About Bombardier Transportation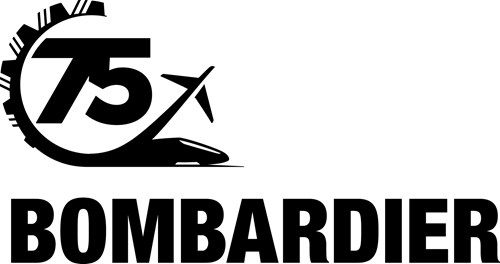 Bombardier Transportation is a global mobility solution provider leading the way with the rail industry's broadest portfolio. It covers the full spectrum of solutions, ranging from trains to sub-systems and signalling to complete turnkey transport systems, e-mobility technology and data-driven maintenance services. Combining technology and performance with empathy, Bombardier Transportation continuously breaks new ground in sustainable mobility by providing integrated solutions that create substantial benefits for operators, passengers and the environment. Headquartered in Berlin, Germany, Bombardier Transportation employs around 39,850 people and its products and services operate in over 60 countries.