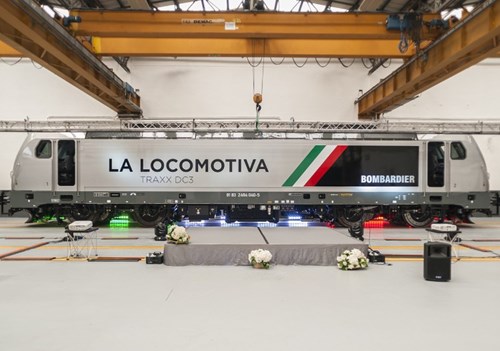 Mobility leader Bombardier Transportation officially presented its new BOMBARDIER TRAXX DC3 locomotive at their Vado Ligure site in Italy. The event gave some of Italy's leading transport operators an up-close look at one of the most innovative locomotives to enter the rail freight transportation market.
At the event, Peter Amman, Head of Global Ecosystem Freight at Bombardier Transportation commented, "We are happy to present this innovative locomotive to the Italian and global freight market. Its flexibility and our strong maintenance offering will not only reduce total cost of ownership, but also enable Italian freight operators to expand their business."
Luigi Corradi, CEO and Managing Director of Bombardier Transportation Italy, commented "The new TRAXX DC3 represents a generational leap in the market, a state-of-the-art locomotive, able to maximize energy efficiency, ensuring greater load, traction capacity and lower energy consumption. One of the locomotive's most interesting features is its Last Mile function that offers new logistical concepts by enabling the locomotive to easily bridge non-electrified track sections often found in ports or freight terminals. This optional feature can even be installed as a post-delivery upgrade."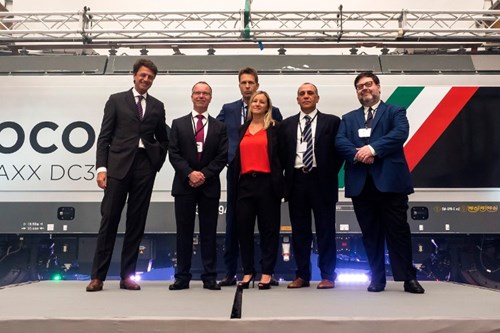 For greater efficiency and lower operation costs, the TRAXX DC3 has also been designed around the freight industry's latest digital maintenance solutions. Intelligent platforms based on Conditional Based Maintenance, Big Data and IoT technology correlate data coming from the vehicle and the rail infrastructure to monitor the vehicle's health in real-time, predicting maintenance interventions, while guaranteeing maximum fleet performance and availability.
Italian rail operators, Mercitalia Rail, Captrain Italy and GTS are the first to have enhanced their freight service by purchasing the new TRAXX DC3. In addition to the 190 BOMBARDIER TRAXX DC locomotives delivered, there are currently 50 locomotives in the pipeline at Bombardier's Vado Ligure production site. Since 1908, the site has received orders to produce more than 2,000 locomotives for the Italian and global freight market, confirming Bombardier's leadership and reputation for service excellence, from construction to post-sales maintenance, guaranteeing continuity and efficiency throughout product life.
About Bombardier Transportation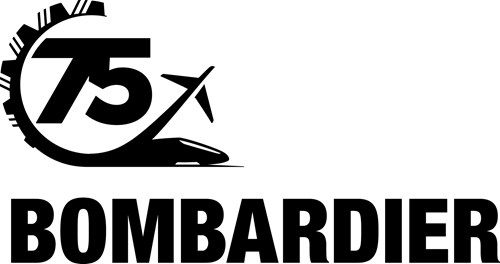 Bombardier Transportation is a global leader in rail technology and offers the broadest portfolio in the industry. It covers the full spectrum of rail solutions, ranging from trains to sub-systems and signalling. The company also provides complete transport systems, e-mobility technology and maintenance services. As an innovation driver, Bombardier Transportation continuously breaks new ground in sustainable mobility. It provides integrated solutions that create substantial benefits for operators, passengers and the environment. Headquartered in Berlin, Germany, Bombardier Transportation employs around 39,850 people and its products and services operate in over 60 countries.