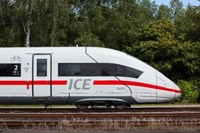 Global mobility solution provider Bombardier Transportation will continue to make an important contribution to the expansion of Deutsche Bahn's ICE 4 fleet as a Siemens' partner and supplier.
At the end of September, Bombardier signed a contract with Siemens for further cooperation as a supplier for Deutsche Bahn's new order for 18 7-car ICE 4 trains and 50 powered cars. The contract is valued at approximately 198 million euro ($229 million US). Bombardier's scope represents around one third of the overall project.
The new order is part of a framework agreement for the development and supply of key components for up to 300 ICE 4 high-speed trains for Deutsche Bahn, which was signed with Siemens in 2011. Bombardier is responsible for the exterior design, the production and design of the steel car bodies, the delivery of the trailer bogies and around 30 percent of the final assembly of the entire ICE 4 fleet.
"The ICE 4 is the flagship of Deutsche Bahn and a perfect example of modern rail transport. We are proud to be part of this prestigious project," said Laurent Troger, President of Bombardier Transportation. "The aim is to jointly provide the right mobility solutions for safe, comfortable and efficient long-distance transport in Germany. Our innovative high-technology components and our manufacturing expertise make an important contribution to the success of this project."
About Bombardier Transportation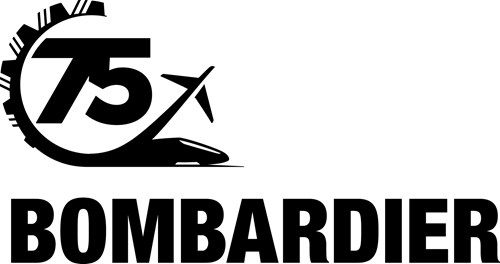 Bombardier Transportation is a global mobility solution provider leading the way with the rail industry's broadest portfolio. It covers the full spectrum of solutions, ranging from trains to sub-systems and signalling to complete turnkey transport systems, e-mobility technology and data-driven maintenance services. Combining technology and performance with empathy, Bombardier Transportation continuously breaks new ground in sustainable mobility by providing integrated solutions that create substantial benefits for operators, passengers and the environment. Headquartered in Berlin, Germany, Bombardier Transportation employs around 39,850 people and its products and services operate in over 60 countries.