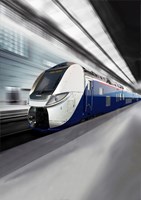 Mobility technology leader Bombardier Transportation announced today that it received an order for 19 BOMBARDIER OMNEO Premium double-deck trains from the French National Railway Corporation, Société nationale des chemins de fer français (SNCF) on behalf of the Hauts-de-France region. This call-off order is part of the contract signed in 2010 with SNCF to provide up to 860 double deck-trains to French regions and is valued at approximately 256 million euro ($291 million US), including price escalations based on best faith assessment of assumptions. This order is the result of an agreement signed on 16 March 2017 between the State and the Region to take over the management of the Balance of Territory lines (Trains d'Equibilibre du Territoire) and investment fund of 250 million euro for the renewal of rolling stock for these lines.
The Hauts-de-France region plans to roll out these new spacious, highly comfortable trains on the high-frequency Paris to Amiens and Paris to Saint Quentin – Maubeuge / Cambrai lines. The first trains are scheduled for delivery in 2022.
"Passengers riding on the new OMNEO train will discover a new level of rail mobility combining high capacity, greater comfort, and increased accessibility, " said Laurent Bouyer, President of Bombardier Transportation France. "These trains are designed and produced by Bombardier's Crespin site in the Hauts-de-France region, a region highly committed to the rail industry and its local rail ecosystem."
Bombardier's engineers have developed a new interior design which optimizes available space to the benefit of passengers and seating arrangements. The train will feature a newly developed wide seats with integrated lighting, power and USB plugs. The interior design and configuration will be fine-tuned in a color scheme matching the region's colors in the coming months in cooperation with the client. In addition, the train offers improved access via large, platform-level doors, wide corridors and gangways for easy movement throughout the length of the train.
The 135m-long trainset for Hauts-de-France will offer a seating capacity reaching 463 seats, with large baggage racks, a dedicated area for two wheel-chairs and space for twelve bicycles. It will be capable of operating in multiple units of two offering up to 926 seats per-train.
The OMNEO platform, which includes the OMNEO Premium and the Regio 2N, is a family of extra-large double deck-trains which brings greater capacity, comfort and accessibility to urban, regional and intercity services.
To date, ten French regions have ordered a total of 401 OMNEO/Regio 2N trains. The OMNEO platform offers trains for suburban, regional and intercity services. Orders per region are as follows: 91 OMNEO Premium trains for Centre-Val de Loire (32), Hauts-de-France (19) and Normandy (40); and 310 Regio 2N for Auvergne-Rhône-Alpes (40), Brittany (26), Centre-Val de Loire (14), Hauts-de-France (25), Île-de-France (134), Nouvelle Aquitaine (24), Occitanie (18), Pays-de-la-Loire (13), Provence-Alpes-Côte d'Azur (16).
Renowned as France's first industrial rail site, about 2,000 people work on Bombardier's facility in Crespin (Nord), including 500 engineers and managers. The company designs, builds and commissions different types of equipment and is specialized in double deck platforms. Three emblematic projects are now in production: 1) OMNEO (in the Premium and Regio 2N regional versions) is an extra-capacity, double-deck train for the various French regions, which ordered 401 train sets in a contract signed in 2010. 2) Francilien is an ultra-modern commuter train for Greater Paris. Île-de-France Mobilités has ordered 313 trains. Operating since December 2009, it is the best performing train of the SNCF Transilien network, servicing the P, L, J, K and H lines 3) RER NG, under a contract signed in 2017 as part of a consortium for Île-de-France Mobilités, will operate on the E and D lines of the RER.
About Bombardier Transportation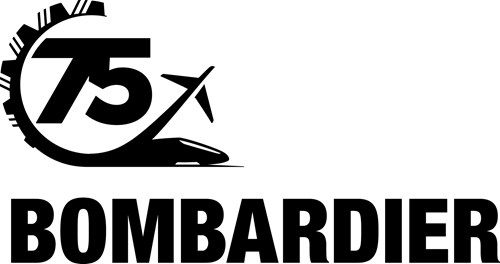 Bombardier Transportation is a global mobility solution provider leading the way with the rail industry's broadest portfolio. It covers the full spectrum of solutions, ranging from trains to sub-systems and signalling to complete turnkey transport systems, e-mobility technology and data-driven maintenance services. Combining technology and performance with empathy, Bombardier Transportation continuously breaks new ground in sustainable mobility by providing integrated solutions that create substantial benefits for operators, passengers and the environment. Headquartered in Berlin, Germany, Bombardier Transportation employs around 39,850 people and its products and services operate in over 60 countries.