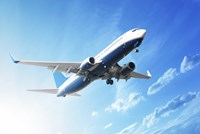 Demonstrates Network expertise as heavy maintenance provider and Bombardier's leading OEM support for Global aircraft, which offer an unrivalled passenger experience
Global aircraft feature class-leading wide cabin and Bombardier WAVE, the fastest in-flight high-speed wi-fi system
Bombardier's installed base of more than 700 Global aircraft worldwide continues to demonstrate proven reliability
Bombardier Business Aircraft reaffirmed its tip-to-tail OEM expertise by announcing its Service Centre Network has now completed over 75 120-month heavy inspections on Global business jets. Relied on by governments, fractional operators and the most discerning individual operators, Bombardier Business Aircraft's installed base of more than 700 Global aircraft worldwide continues to demonstrate proven reliability.
The in-service fleet has performed nearly 700,000 landings and has logged nearly 2,000,000 flight hours. Impressive short takeoff and unmatched landing distances in its class, coupled with slow approach speeds come together in the Global aircraft to give customers greater access to more of the world's most challenging airfields and business hubs—including London City Airport. Global aircraft offer an unrivalled passenger experience featuring the industry's original, class-leading wide cabin and Bombardier WAVE (Wireless Access Virtually Everywhere), the fastest worldwide* onboard connectivity solution.
Bombardier Business Aircraft's completion of over 75 120-month inspections on Global aircraft demonstrates its Service Centre Network's leadership in providing heavy aircraft maintenance on Bombardier jets in a timely, value-added fashion. The 120-month inspection on the Global business jet is one of the largest maintenance events in the aircraft's lifecycle, which comes due during its tenth year of service and requires disassembly for a detailed inspection of the airframe, structure and landing gear. Customers benefit from the Service Centre Network's comprehensive capabilities and flexibility, as well as on-site parts inventory and engineering support. They can also maximize their maintenance event to complete additional work during the downtime, such as paint, installation of in-flight connectivity, avionics modifications or interior refurbishment.
"This milestone demonstrates our experience, our expertise, and most importantly, our ability to offer our customers peace of mind, particularly when faced with one of the most critical inspections in the product's lifecycle," said Stan Younger, Vice President, Aircraft Service Centres. "As the aircraft manufacturer, no other maintenance provider comes close to the level of expertise we have on this aircraft or this inspection."
Bombardier Business Aircraft's award-winning Service Centre Network is comprised of seven wholly-owned facilities and a total of 15 Customer Response Team mobile units worldwide, all equipped to support Bombardier Learjet, Challenger and Global business aircraft. The Network is connected to Bombardier Business Aircraft's 24/7 Customer Response Centre and world-class Customer Support Team. Bombardier Business Aircraft customers also have access to a broad network of nearly 50 Authorized Service Facilities around the world.
About Bombardier
Bombardier is the world's leading manufacturer of both planes and trains. Looking far ahead while delivering today, Bombardier is evolving mobility worldwide by answering the call for more efficient, sustainable and enjoyable transportation everywhere. Our vehicles, services and, most of all, our employees are what make us a global leader in transportation.
Bombardier is headquartered in Montréal, Canada. Our shares are traded on the Toronto Stock Exchange (BBD) and we are listed on the Dow Jones Sustainability North America Index. In the fiscal year ended December 31, 2015, we posted revenues of $18.2 billion.