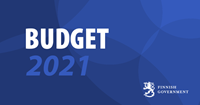 It is proposed that EUR 2.1 billion be allocated to the transport and communications network, EUR 784 million to transport and communication services and EUR 669 million to administration and joint expenditure for the administrative branch.
Climate change mitigation taken into account in basic transport infrastructure management
A majority of the appropriations to transport and communications networks, EUR 1.37 billion, would be allocated to the basic transport infrastructure management of roads, railways and waterways.
In infrastructure management, priority will be given to measures ensuring the daily functioning of transport, the good condition of the network that is busy and important for business and industry, and the opportunities provided by digitalisation. The aim is to take climate change mitigation into account in all measures.
Efforts will be made to curb the growth of the repair backlog. The condition of the transport infrastructure will be safeguarded, paying particular attention to the needs of business and industry. An appropriation of EUR 13 million is proposed for private road grants.
New transport infrastructure projects
On 26 June 2020, Parliament adopted the Government's fourth supplementary budget proposal for 2020. The supplementary budget includes funding for a number of new road, rail and waterway projects across Finland in the form of stimulus measures due to the coronavirus epidemic, industrial investments and measures related to land use, housing and transport agreements. Funding for the new transport infrastructure projects approved in the supplementary budget will be continued in the draft budget for 2021.
Climate strategy objectives will be promoted through a number of measures
The Ministry of Transport and Communications proposes that an appropriation of EUR 28.5 million be allocated to projects promoting walking and cycling and to projects improving the operational environment for public transport in local government.
On 5 June 2020, the Government submitted its fourth supplementary budget proposal for 2020 to Parliament. In connection with the Government's supplementary budget session, it was agreed that an increase of EUR 25 million be proposed for the 2021 budget to promote walking and cycling.
As part of the promotion programme adopted by the Government, a joint investment programme by the state and municipalities will be implemented to improve the conditions for walking and cycling. The promotion programme is part of the national energy and climate strategy.
In order to promote the objectives of the Energy and Climate Strategy, central government will support the development of transport services in large urban areas in order to promote digitalisation, provision of broader and more diverse transport services and the development of interoperable ticket and payment systems relying on a back-end system. An appropriation of EUR 20 million is proposed for these climate-based measures.
An appropriation of EUR 6 million is proposed to be allocated for supporting purchases of electric cars and conversions of passenger vehicles. The aim of this support is to promote the renewal of the car fleet so that an increasing number of cars would use alternative propulsion or fuels and, at the same time, harmful emissions from transport would be reduced.
Transport and communication services
An appropriation of EUR 108 million is proposed to be allocated for purchasing and developing public transport services.
It is proposed that EUR 89 million be allocated to improving the competitiveness of vessels in maritime transport.
An appropriation of EUR 5 million is proposed for the purpose of continuing the national broadband project.
An allocation of EUR 19 million is proposed for the purchases and development of archipelago and ferry transport services.
About The Ministry of Transport and Communications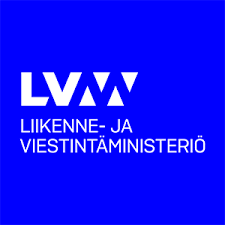 The Ministry of Transport and Communications of Finland seeks to promote people's wellbeing and the competitiveness of businesses. Our mission is to ensure that people have access to well-functioning, safe and reasonably priced transport and communications networks.