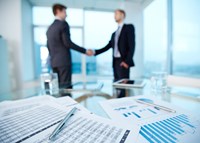 CAF's strategy over the past few years has resulted in its main activity consisting in the supply of rolling stock to provide comprehensive transport solutions, covering the requirements of all fields of the rail sector (turnkey projects, line operation, financing, etc.). Accordingly, CAF is currently capable of assuming significant operations and projects of increasing complexity.
For CAF, this operation marks a new stage in their strategy towards diversification and growth. Acquiring the engineering company BWB Consulting, on of the most prestigious consulting companies in the United Kingdom, will allow CAF to consolidate their presence in the country whilst strengthening their position as a comprehensive rail service supplier.
It should be highlighted that CAF Group's international vocation is of particular importance in the United Kingdom, where it currently holds back orders in excess € 1,200 M.
In 2015, CAF signed a contract for approximately € 200 M for the supply of the Caledonian Sleeper cars that will provide service between London and Glasgow-Edinburgh. In financial year 2016, the Company also secured a number of important deals. Among these, the contract signed with the Arriva Rail North Limited operator for the manufacture of two fleets of 43 electric trains and 55 diesel trains respectively, as well as the First Group Operator project for the supply and maintenance of 66 passenger cars and 12 5-car electric units deserve particular attention. Both projects stand at a total of close to € 1 billion.
This confirms how strategically important the United Kingdom is for CAF. In the words of Josu Imaz, Director of Filiales y Desarrollo Corporativo (Subsidiaries and Corporate Development) of the CAF Group, "for us, BWB Consulting is an example of British engineering at its best. We have ambitious plans to diversify our business, to broaden out turnkey engineering activities, and we foresee that BWB will play a particularly significant role in this strategy."
"We are already committed to substantial investment in the United Kingdom through CAF Rail UK. With BWB, we will provide the resources required to appropriately develop their own strategy and also to work in collaboration with CAF to explore new markets and opportunities."
With this agreement, BWB Consulting, one of the 30 largest British engineering consulting companies, sets about the implementation of significant expansion both in the United Kingdom and abroad, as it forms a part of CAF, a large Group dedicated to providing comprehensive transport systems.
BWB's administration and head offices are located in Nottingham whilst other officers are strategically located up and down England in cities such as London, Birmingham, Manchester, Leeds, Cambridge and Northampton.
With an annual turnover or 22 million pounds, BWB comprises a workforce of over 300, having undergone significant growth over the last few years as a result of its successful business model.
BWB has received awards on a number of occasions in honour of their excellence in terms of work performance and rendering of engineering services. It has also been included in the list of top British engineering companies for the second year running, in the awards ceremony held last June by the Association of British Engineering and Consulting Companies.
BWB will carry out activities with CAF TURNKEY & ENGINEERING, a subsidiary of the CAF Group, in charge of heading up Turnkey Projects and a benchmark in the railway engineering sector.
This operation will provide CAF with the chance to extend its portfolio of services by strengthening engineering in the fields of infrastructures, the environment and construction and also Project Management It obtains direct standing in the British market and lays the foundations to render international comprehensive engineering services. BWB can also implement their plans for growth by means of the business opportunities in their strategy plan together with the synergies created with the CAF Group, which includes new markets, technological advances and future society trends, such as Smart Cities.
To this end, BWB will play a major role in CAF's plans to diversify and extend the Group's presence in English-speaking markets, as well as to expand their transport engineering services on an international scale.
About CAF
CAF offers comprehensive global rail solutions which, in addition to the supply of trains, includes viability studies, civil work, electrification, signalling, maintenance and system operation in some cases.
Thanks to these integrated projects based on concession or turnkey models, customers are offered a single, global, specific solution, a solution that guarantees the integration and compatibility of all the systems.
Our products can be tailored to suit the specific requirements of each customer, providing safety, comfort and satisfaction to millions of users throughout the world.