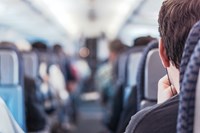 The urban operator Transports Metropolitans de Barcelona (TMB) has awarded the CAF Group subsidiary a contract to supply 30 Urbino 12 hybrid buses to expand the fleet of vehicles operating in the Metropolitan Area of Barcelona (by AMB) and adding to the almost one hundred Solaris buses currently in operation in Barcelona and its surrounding areas.
The contract, which will be signed soon, requires that these vehicles will be ready for operation by the end of this year. This is a major new contract for Solaris in Spain, building on the recent contract secured for the manufacture of 250 CNG buses for Madrid.
The hybrid power for the 30 new Barcelona buses will consist of a 151 kW Euro 6 standardcompliant engine and an electric traction motor. These vehicles will also be fitted with supercapacitors to store and subsequently use recovered energy. This solution significantly reduces fuel consumption as well as minimising air pollution.
The Solaris Urbino 12 hybrid buses will also be fitted with the Arrive & Go system which controls diesel engine operation. Accordingly, the bus engine can be turned off when reaching a stop, and restarted when the vehicle sets off. In addition, this type of bus can run exclusively in electric motor mode, reducing noise and emissions to the benefit of passengers and citizens alike. These vehicles will also use the Acoustic Warning Alert System (AVAS) in the Arrive & Go mode, which emits warning sounds to alert pedestrians of nearby electric vehicles.
Solaris' constant concern towards improving passenger safety prompted the company to cover all of the plastic items on passenger seating with a coat of antibacterial material. Driving safety will also be improved using devices such as the MirrorEye system, which replaces conventional side mirrors with cameras to ensure improved visibility, both when it rains and when it gets dark. Finally, it must also be pointed out that the inclusion of the Eco Driver Advisor system will facilitate improved consumption control, resulting in more economical operation
Solaris' first buses arrived at the Catalan capital in 2014, with close to 100 vehicles currently operating on the streets of Barcelona, most of which are either electric or hybrid-powered. To date, Solaris, the European leader in terms of the production and sale of low- and zeroemission buses, has supplied in excess of 850 electric buses and close to 750 hybrid buses to cities in 19 different countries.
It must also be noted that the Solaris Urbino 15 LE electric bus model won the electric bus category "2021 Sustainability Award," an award presented by the German magazine Busplaner, one of the main magazines specialising in this sector in Europe. This is the first award picked up by this Solaris electric intercity bus model since the company first unveiled it at the end of last year.
The Urbino 15 LE is the first Solaris-produced electric bus designed for both urban and interurban routes, marking an important milestone towards achieving zero-emission transport. This particular feature was, indeed, one of the main reasons why the jury decided to award this Solaris vehicle, as this innovative bus is an excellent environmentally friendly alternative to the diesel models that currently predominate the inter-urban transport vehicle sector.
About CAF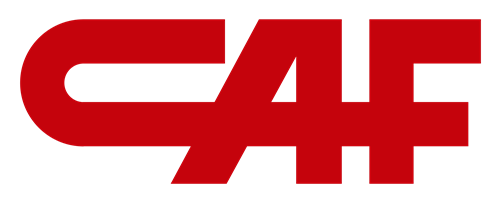 CAF is a multinational group with over 100 years of experience in the supply of comprehensive transit solutions positioned at the forefront of technology for high value added sustainable mobility. The company is a leader of the railway industry offering one of the most comprehensive and flexible arrays of products in railway related markets, such as rolling stock, components, infrastructure, signalling and services (maintenance, refurbishing and financial services).