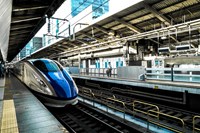 Trenitalia S.p.A., Italy's national railway operator, has awarded CAF, through the Group's subsidiary CAF Italia, the preventative and corrective maintenance project of its fleet made up of 59 high-speed ETR500 trains called "Frecciarossa" (Red Arrow), which provide service in the Italian railway network. The basic contract price amounts approximately to €120 million, for a contractual term of 6 years with the option of extending this term by 6 additional years.
ETR500 trains are part of the Trenitalia Long-Haul Division which operates the high-speed line "Turin-Milan-Salerno" and can reach up to 300 km/h (190 MPH), linking the cities of Turin, Milan, Reggio Emilia, Bologna, Florence, Rome, Naples and Salerno, among others. Furthermore, these trains offer services to traditional connections out of the high-speed line, reaching other major cities such as Padua, Venice, Rimini, Ancona, Pescara, Foggia and Bari.
The maintenance activities covered by this contract will mainly be carried out in Trenitalia workshops which to provide high-speed servicing in Naples and Milan, as well as the operator's facilities in the cities of Venice and Rome. In addition to maintenance, the contract caters also for technical support both on-track and at the main stations of serviced by the high-speed units.
All tasks will be performed by CAF's subsidiary, CAF Italia, whose personnel are qualified according to the local regulation requirements set by the ANSF - Agenzia Nazionale per la Sicurezza delle Ferrovie (Italian National Railway Safety Agency). It is worth highlighting that this project will employ over 300 people, who will join CAF Italia's current staff which performs other servicing contracts in Italy for clients such as Trenitalia, ATM S.p.A (Milan), ATAC S.p.A (Rome), Ferrotranviaria (Bari) and ARST (Sardinia).
Abuot CAF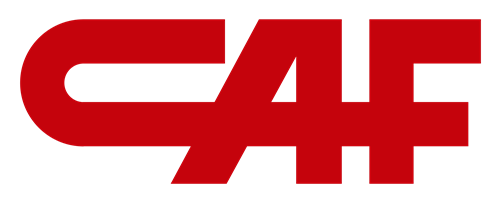 CAF is a multinational group with over 100 years of experience in the supply of comprehensive transit solutions positioned at the forefront of technology for high value added sustainable mobility. The company is a leader of the railway industry offering one of the most comprehensive and flexible arrays of products in railway related markets, such as rolling stock, components, infrastructure, signalling and services (maintenance, refurbishing and financial services).