CAF has pulled off two agreements for the extension of contracts currently under way for Amsterdam and Stockholm, in addition to a new contract for the supply of Metro Units in Naples. The aggregate of both deals will come close to €100 million.
CAF signed a framework agreement on Friday 22 June with Ente Autonomo Volturno, the operator of the regional railway and metropolitan public transport in the Campania Region in Italy. This agreement establishes the supply of 10 Metro Units including integral maintenance for a period of 3 years, in addition to the supply of depot parts. The trains supplied by CAF will provide service on the Piscinola - Aversa Centro Line of the metro network in the capital of the Region, Naples.
GVB Activa B.V., the public operator for transport in Amsterdam, for which CAF is currently supplying 63 tram units, has included a first option to purchase nine new additional trams of the 60 optional trams provided for in the contract awarded to CAF in September 2016. The new trams will run on Amsterdam's extensive network. This currently comprises 16 lines with a total of 490 stations and a span of more than 200 km, which will help increase the capacity of the city's transport system.
CAF has also concluded an agreement with SL AB (Storstockholms Lokaltrafik), the company responsible for Stockholm's transport network, to extend the project for the supply of trams to the city. The contract comprises the supply of ten new units to complement the previous ones manufactured by CAF, which are already running in the Scandinavian capital.
These contracts are testament to the confidence in the Company by railway operators in the most demanding markets, where mass transit and the environment are prime drivers. Not for nothing have CAF's trams and metros become a benchmark in the European market, with units made by the Company currently running on many conurbations and towns in the continent, such as Budapest, Edinburgh, Belgrade, Freiburg, Luxembourg, Tallinn, Nantes, Utrecht, Birmingham, Rome, Madrid, Barcelona, Helsinki or Brussels, to name but just a few.
About CAF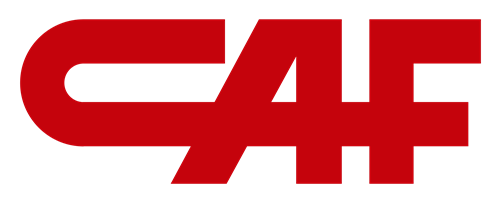 CAF offers comprehensive global rail solutions which, in addition to the supply of trains, includes viability studies, civil work, electrification, signalling, maintenance and system operation in some cases. Thanks to these integrated projects based on concession or turnkey models, customers are offered a single, global, specific solution, a solution that guarantees the integration and compatibility of all the systems.