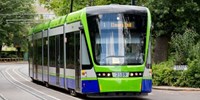 CAF has been selected to supply 21 catenary-free trams - with an option for a further 29 - for Birmingham by West Midlands Combined Authority (WMCA), the organisation that manages transport and economic development in the region. The first Urbos units are scheduled for delivery in late 2021.
In addition, the contract includes technical support services and the supply of spares for a 30-year term. The total contract value is in excess of €90 million.
CAF supplied the current fleet of 21 Urbos trams for Birmingham in 2012. In 2018 these units were subsequently fitted with the award-winning Greentech On-board Energy Storage Solution with Ion-Lithium batteries enabling catenary-free running.
The new Urbos units will be equipped with a similar On-board Energy Storage Solution which eliminates the need for potentially disruptive and expensive installation of overhead electrification equipment and helps protect architecturally sensitive areas around the city centre. The solution also provides substantial improvements in energy efficiency.
The new trams will join the existing Urbos fleet on the Midland Metro line linking Birmingham and Wolverhampton and the extension to Centenary Square, an important cultural and business hub in the city.
The Centenary Square extension is scheduled to open in early 2020 and will become the first commercial tram line in the UK designed for catenary-free running.
About CAF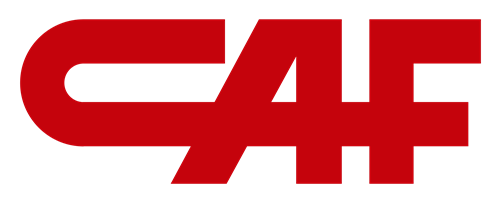 CAF offers comprehensive global rail solutions which, in addition to the supply of trains, includes viability studies, civil work, electrification, signalling, maintenance and system operation in some cases. Thanks to these integrated projects based on concession or turnkey models, customers are offered a single, global, specific solution, a solution that guarantees the integration and compatibility of all the systems.