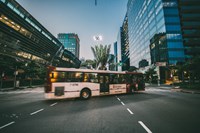 Over the last few days, this bus manufacturer and part of the CAF Group has concluded various contracts to supply eco-friendly units to cities in Estonia, Poland, Norway, Hungary and Romania for a total amount in excess of EUR 70 million.
Solaris has won the tender to supply 100 Compressed Natural Gas (CNG) powered urban buses for the capital city of Estonia. In late 2020, Tallinna Linnatranspordi AS, the city's operator will receive 60 Solaris Urbino 12 buses and 40 Solaris Urbino 18 articulated buses. With a total value of EUR 27 million, this is the second largest contract to be awarded to this Polish manufacturer for vehicles of this type.
ZTM (Zarz?d Transportu Miejskiego), the public transport authority in the city of Lublin, has signed a contract with Solaris for the supply of 20 electric buses and 15 trolleybuses. The amount of the transaction exceeds EUR 25 million, with the planned delivery of the units spread out over a period from November 2020 (5 trolleybuses) to April 2021 (10 trolleybuses) and September 2021 (20 electric buses).
Solaris has also concluded a contract with the operator Keolis Norge AS for the supply of ten Solaris Trollino 18 articulated trolleybuses for the city of Bergen, the second largest in Norway, known as the "gateway to the fjords" and included in the UNESCO list of World Heritage cities. The contract is for EUR 8 million, with the first deliveries planned for September 2020.
Finally, we would like to mention two more contracts recently won by Solaris. Specifically, the supply of 10 electric buses with five charging stations for the Hungarian city of Paks, being the first electric buses to be supplied by Solaris to this Magyar country where, to date, the company has already delivered 150 vehicles, almost 100 of which were trolleybuses, mainly for the capital city of Budapest.
About CAF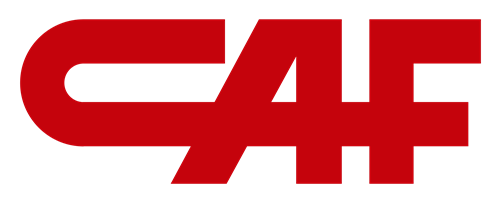 CAF are a multinational group with over 100 years of experience in the supply of comprehensive transit solutions positioned at the forefront of technology for high value added sustainable mobility. The company is a leader of the railway industry offering one of the most comprehensive and flexible arrays of products in railway related markets, such as rolling stock, components, infrastructure, signalling and services (maintenance, refurbishing and financial services).