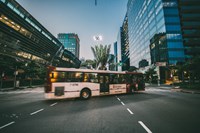 Over the past few weeks, Solaris has secured three new contracts in Europe worth a combined total of over EUR 30 million electric bus and trolley bus supplies. Specifically, it consists of 29 electric buses for Germany, another 6 for Poland and 20 trolley buses for Romania. Not for nothing is the Company one of the leading companies in the sector, having supplied almost 500 electric buses to clients in 18 countries over recent years.
The German city of Offenbach has once again chosen Solaris electric buses
Solaris is to supply 29 electric buses to the city of Offenbach, marking this the company's second-largest order for electric buses in Germany. Offenbach, a city with 130,000 inhabitants in the German state of Hesse, has entered into an agreement for the supply of 20 Solaris Urbino 12 (12-metre) and 9 Solaris Urbino 18 (18- metre) articulated buses, which are scheduled to be delivered in October 2021. These vehicles will be added to another seven Solaris electric buses that were contracted in 2019 and which the local operator, Offenbacher Verkehrsbetriebe (OVB), will receive by the end of the year. Once both of these contracts have been completed, Solaris' electric buses will account for almost half of OVB's fleet.
These buses will be fitted with the latest generation of 316 and 474 kWh Solaris High Energy+ batteries, ensuring maximum temperature comfort through efficient, environmentally friendly air-conditioning equipment, fitted with heat pumps that use the outside temperature to achieve optimum temperature levels inside the vehicles. The German operator has also decided on a modern driving assistance system which, amongst other benefits, extends the driver's field of vision with cameras on the outside of the vehicle that detect any pedestrians or cyclists in blind spots, something which is particularly important when negotiating curves. The system also generates sound alarms to alert pedestrians when these electric vehicles are approaching, as a characteristic of these vehicles is how quietly they run.
The German electric bus market is rapidly expanding, with more than 230 Solaris buses running since 2013.
Malbork purchases its first Solaris-manufactured electric buses
Representatives of the municipal operator MZK Malbork and of Solaris have entered into a contract for the supply of six low-floor Urbino 12 electric buses. This small Polish city, in the north of the country and well-known for its magnificent medieval castle, will drive forward modernisation of its public transport, focusing on user comfort and improved urban air quality for the city's inhabitants.
Twenty trolley buses for the Romanian city of Ploie?ti
The Romanian city of Ploie?ti has decided to purchase 20 Solaris Trollino 12 low-floor trolley buses, which are scheduled for delivery in two years time. With this new order, the Romanian city, with a population of almost 250,000 inhabitants, will replace approximately half of its current fleet of vehicles, thereby expanding the lines the city's transport network is currently comprised of.
The 12 Trollino trolley buses, will have a 35 on-board seat capacity as well as designated areas for passengers in wheelchairs or pushchairs, and a ramp to facilitate access via the vehicle's central door. The vehicles will also be equipped with a wide range of solutions designed to enhance passenger comfort and safety, such as air conditioning, passenger information systems, video surveillance cameras and wireless Internet connection, as well as a passenger counting system fitted in the doors.
This Trollino 12 model will be the first Solaris trolley bus in Ploie?ti, but not the first one in Romania as Solaris is the trolley bus market leader in the European Union, and specifically in this country, where it has already delivered almost 100 trolley buses out of a total of over 300 electric vehicles the company has entered into agreements to supply to Romanian operators.
About CAF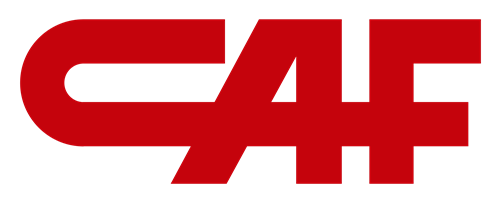 CAF is multinational group with over 100 years of experience in the supply of comprehensive transit solutions positioned at the forefront of technology for high value added sustainable mobility.
The company is a leader of the railway industry offering one of the most comprehensive and flexible arrays of products in railway related markets, such as rolling stock, components, infrastructure, signalling and services (maintenance, refurbishing and financial services).
CAF's committed personnel and the cooperation with our business partners enable us to enhance customer satisfaction and create value for our shareholders.